Location
Erasmus University Rotterdam: Campus Woudestein (T3-13 Mandeville)
Are you ready for the gift-giving season?
Have you thought about making both your loved ones and the planet a little happier by contributing sustainably? Join us for the documentary screening of "Degrowth – from the Myth of Abundance to Voluntary Simplicity" and hear what assistant professor Dr Julien-Francois Gerber has to say about consumption, production and degrowth in the Netherlands, with an outlook to the festive season!

SIGN UP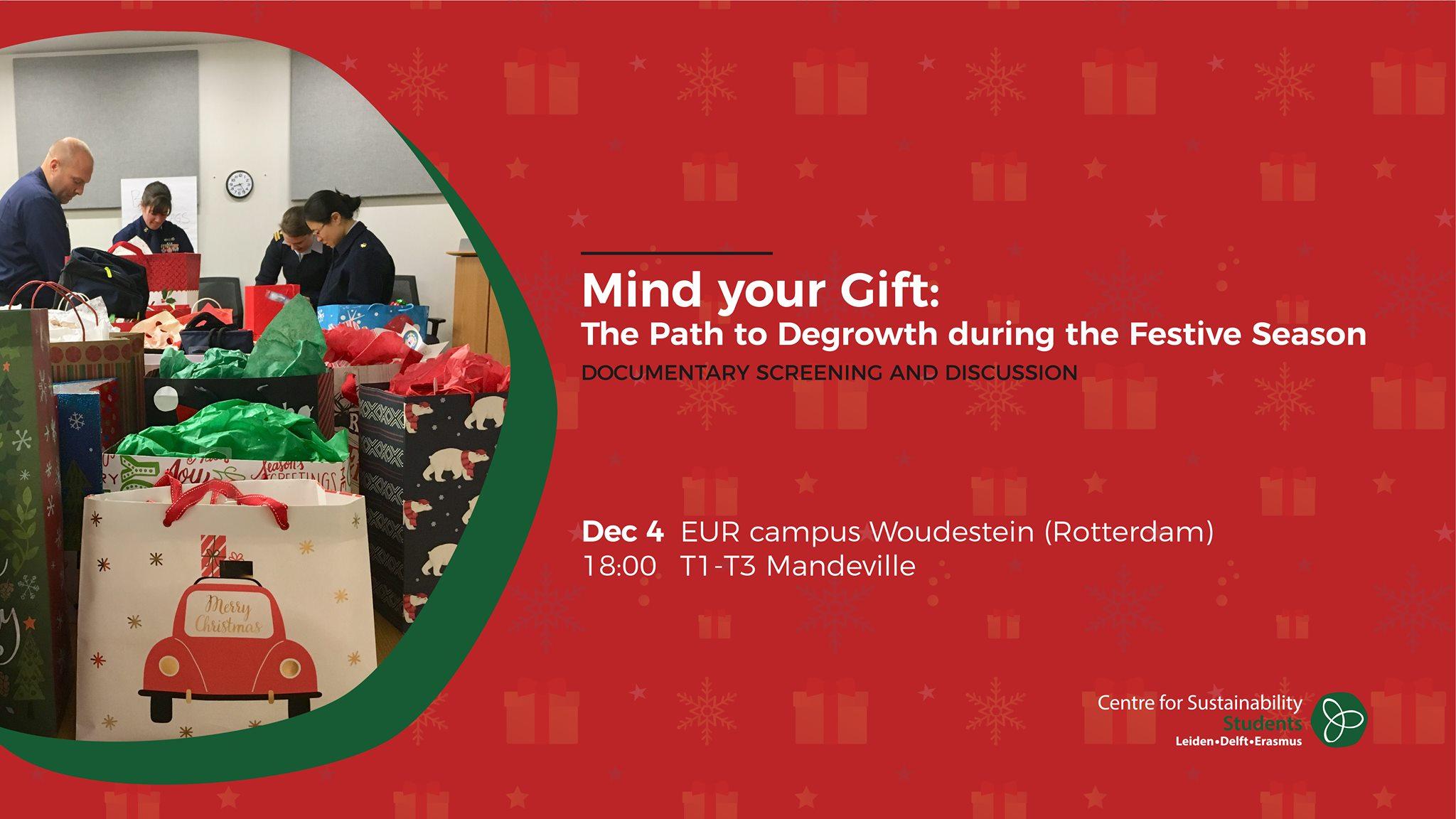 More, more, more
We live in a competitive society where the economy is barely restricted and expanding across borders, driving sales numbers, and accelerating of the time between natural resource and the delivery of your package at the door.
The De-growth movement is advocating that this is no longer the desired course of action, and that current values and needs for 'the good life' require fundamental change of our living patterns and cultural behaviour. The documentary will shed a light on their viewpoints.

Assistant professor Dr. Julien-Francois Gerber will talk about his efforts to understand capitalist modernity, and how this links with the degrowth movement. Since we are amidst the holiday season, we will encourage you to actively reflect on consumption during this period.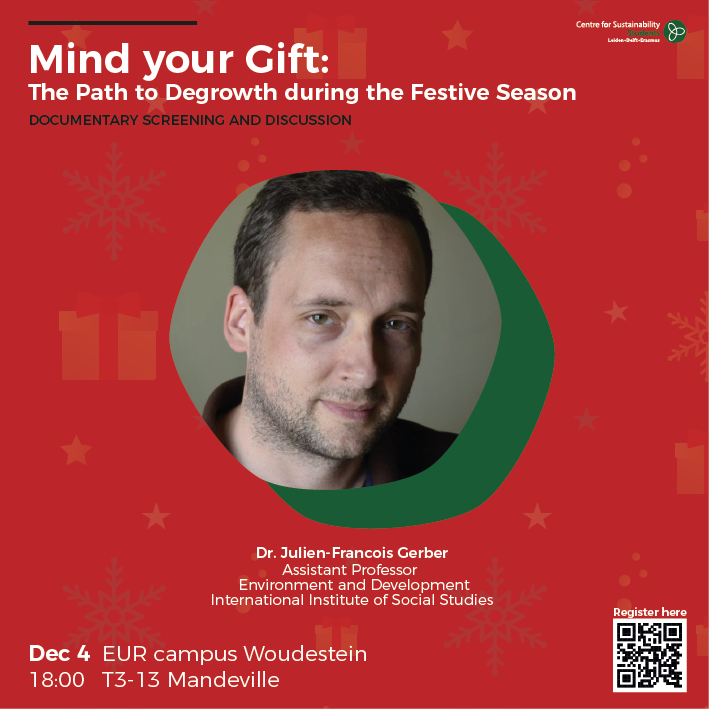 You are invited to ask all your questions during the Q&A or during the borrel at the end, where we can continue the conversation. Free sustainable drinks and snacks will be provided at the borrel!
The event is free, and we welcome anyone who is interested in the subject.

REGISTER HERE