LDE Centre for Sustainability, municipality of Leiden, municipality of Alphen aan den Rijn, Economic Development Board Alphen, Bouwend Nederland and the province of Zuid-Holland are joining forces for accelerating the transition towards a circular built environment. Between February and July 2022, we run the first Interdisciplinary Thesis Lab on Circular Building Materials and (re)Manufacturing Hub. The findings will be made available in practical solutions for companies and policy makers.
Challenge: What are the chances and limitations of a Circular Building Hub? 
The municipality of Leiden, municipality of Alphen aan den Rijn, Economic Development Board Alphen, Bouwend Nederland and the province of Zuid-Holland have one major challenge for this Interdisciplinary Thesis Lab: What are the potentials and limitations of a Circular Building Hub?  
Circular Built Environment 
Cities are facing enormous challenges, such as environmental threats and scarce resources. In order to tackle these issues in a sustainable way, cities strive to become resilient and focus on circular systems that make optimal (re-)use of resources. The resource intensive building sector plays a critical role in addressing urban sustainability challenges. At the same time, cities are an urban mine of materials and knowledge, that have the potential to develop a circular system for the built environment and this should become the standard in urban areas.  To achieve this, (im)material networks should become more circular, and more local. This will reduce distances, safeguard and increase lower to higher skill jobs and reduce the dependency on other (less friendly?) areas for the delivery of materials and knowledge. 
Big black box of a Circular Building Hub 
Circularity will only materialize if the entire system of the built environment is addressed with many interactions between materials, processes, people, infrastructure, etc. Increasingly, it is being realized that not materials, but space will be the key resource to achieve (or not) a circular built environment. Space is and will become the key resource, because not only there is a need to match the supply and demand of materials, but also there is a need for logistical and manufacturing functions that match this supply and demand; functions that have in general been outsourced from Western cities and countries during the last decades.  
A circular economy, however, demands a more local economy, hence the increasing necessity to keep or foremost reshore logistical and manufacturing functions near the main consumption places: cities. Increasingly, we have thought of logistical material distribution hubs, but we will also need the industrial functions that can also 'remake' products and keep them in the loop. However, such planning of both the supply/demand and 'in-between' logistical ánd (re)manufacturing functions conflicts in many ways with the current way of (re)developing, designing, governing and operating urban environments and its socio-economic activities. Therefore, if a circular city policy wants to become and remain a success, a circular building hub should therefore go beyond the mere logistical aspect that currently predominates, but also include a successful way of clustering socio-economic circular activities.   
In other words, we need a more holistic perspective on the constraints and prerequisites of a circular building hub. Join this lab together with students from Erasmus, Delft and Leiden to improve our knowledge! 
Subtopics for master theses 
The lab is structured around a main question that will be addressed by all partners and thesis researchers (MSc students) involved. The main question of this lab is: What are the potentials and limitations of a Circular Building Hub?  
This implies a few basic questions that will form the common thread in this lab:  
What is a circular building hub and what do we want to achieve with it? 
What are the design requirements for a circular building hub? 
The following sub questions form the basis for individual thesis research projects. The sub questions are clustered, but obviously, due to the interdisciplinary nature of this research, the clusters are overlapping:  
Governance and management 
How can a building hub be organized, and should/ could it be physical, digital or a combination? 
What kind of governance structure would be suitable for a Circular Building Hub? 
What is the role for the private sector, especially for the small and medium-sized enterprises? 
Who is/ can/ should be responsible for the Hub? And takes (or doesn't take) responsibility? Who can/ should initiate it? 
What is a suitable business case for a Circular Building Hub? 
At what time frame can this hub become a reality? 
Do the current laws and regulations support a Circular Building Hub? Is the new Dutch Environmental Act supportive? What possible changes are needed? 
What kind of skills, competences and attitudes are needed to make this work, what change is required and how could this be achieved? 
Space & transport 
9.     How can a (physical) Circular Building Hub be fitted within existing or new-to-build
       urban areas? How can it benefit from existing infrastructure, knowledge and resources?
       What elements can be organized in on online/ virtual network?
10.  What are space and infrastructure (i.e. transport) availability requirements for a
       Circular Building Hub? 
11.  What (new) transportation/infrastructure flow does a Circular Building Hub require?
       What is the environmental impact of all these transportation flows? How do
       material and immaterial flows relate to each other? 
12.  What are the requirements of the location taking various scales
       (e.g. national, regional, local) into consideration? What geography does it
      operate within?     
Inclusive Economy & innovation 
13.  What chances for innovation does a Circular Building Hub bring? Could or should it be
       combined with manufacturing clusters, going further thus than only 'storage'
       (for instance energy or digitalization)?  
14. Can a Circular Building Hub stimulate new jobs and for who? What is the economic
      potential of such a hub for small and medium-sized enterprises? 
15. Who is responsible for a circular building hub?  
16. How can a circular building hub contribute to a more inclusive economy and a
     'just city'? What is a 'just city'? 
17. Open assignment: share your thesis idea with us 
Commissioners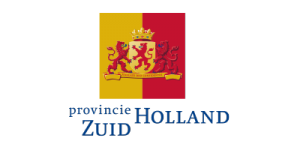 ---
Scope 
The geographical scope of this lab is the region of Zuid-Holland. Zuid-Holland is a dense continuing urban area, consisting of many small to large municipalities. All municipalities experience an important housing shortage and are developing new houses in response. Following the 2030/2050 CE ambition (50%/100% CE), many municipalities demand that the new to build houses are circularly constructed. But where do the circular materials come from and where do they go? Can local clusters fulfill all the demands and is that efficient and sustainable? This is a regional question that includes various scale levels. This lab focuses on the (provincial) region Zuid-Holland. This regional focus requires an understanding of contextual developments at national and European level (zooming out) and of what happens more locally (zooming in).