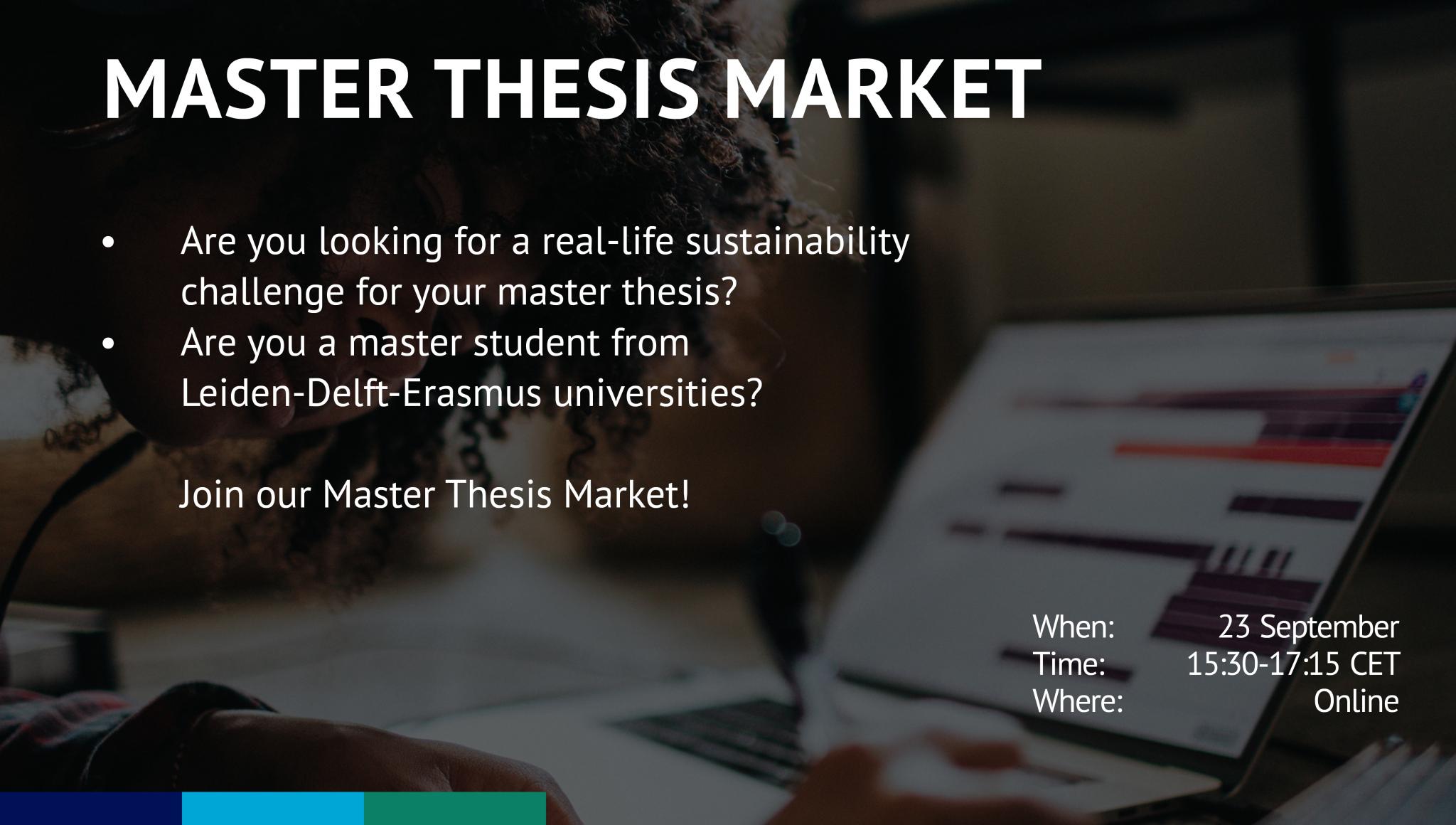 Program
15:30-16:15 PM: Interdisciplinary Thesis Labs 2021-2022 
16:15-17:15 PM: Online Thesis Market 
We offer two flavors of assignments: 
Interdisciplinary Thesis Labs
Join one of our Interdisciplinary Thesis Labs, commissioned by an external organization. 
Each lab focuses on a sustainability challenge. We select a team of 6-9 Leiden-Delft-Erasmus universities students per lab. You will research a sub question in your thesis, and together you will join a half year interdisciplinary lab program between February-July 2022. In 12 bi-weekly sessions, you will gain insight in the interdisciplinary context of the challenge. You join a thesis group, meet guest speakers and the commissioner(s), follow workshops and create an interdisciplinary result together. 
Individual Thesis Assignment