Location
Groot Handelsgebouw, Stationsplein 45, Rotterdam
Save the date! On the 1st of October, the Cities Hub Programme will officially commence. 
The programme launch will take place in Rotterdam. Keep an eye on this page for more information.
The LDE Cities Hub is a cross-disciplinary laboratory that distils challenges from practice and links the most current questions asked to graduation students from multiple faculties from the universities of Leiden, Delft and Rotterdam. In small research groups, students get the opportunity to tackle real-world questions and bring their ideas into practice. This academic year, the Cities Hub Programme will focus on six research topics under 'Cities & Waste'.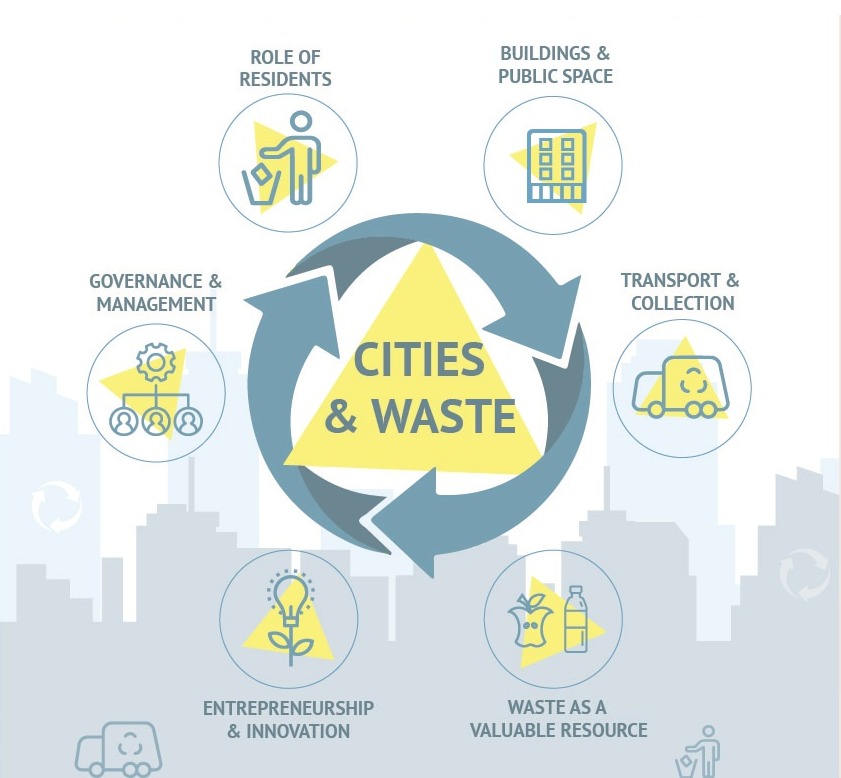 In our densifying cities, the way we deal with waste is no longer sufficient. In city districts, that become compact neighbourhoods with numerous high-rise residential buildings there is simply not enough space to maintain our current collection and transport systems.
At the same time, the course towards a fully circular and sustainable way of treating our materials is unavoidably set, which more and more translates itself in the ambitions of private and public parties alike. These, in short, are the dynamics in which innovative ideas and unexpected solutions can suddenly be the answer.
Program Tuesday October 1st
13:15 – 13:30            Walk-in
13:30 – 13:40            Welcome by Prof. Ellen van Bueren
13:40 – 14:00            Introduction of the program by Tjerk Wobbes
14:00 – 14:45            Lectures
Iris Groot Koerkamp (Cities Hub graduate): Stimulate and facilitate waste separation for residents
Simon de Rijke (HvA, Citylogistics) Innovation in the waste chain logistics
14:45 – 15:00            Break
15:00 – 16:30            Round table conversations:
Introduction of the cases and topics by the stakeholders
Introduction and motivation of the students
Discussion about prospective topics
16:30                         End and Drinks
Location & Travel directions
Groot Handelsgebouw, unit A1.196
Stationsplein 45, Rotterdam
The Groot Handelsgebouw is the big building on your right when you exit Rotterdam Central Station by the main entrance (city side). Enter the building by its main entrance (A), take the elevator or stairs ahead of you to the first floor, and turn left. The hub is a few steps down the corridor to the right (with an amazing view over the station square).
Attendance Guide
In order to create a better event, please describe your background, your motivation for the topic (or fascination) and the challenge you aim to tackle in your graduation project? Brief = better, so a few sentences are enough. Send it by e-mail to info@inclusivecity.nl before October 1st
Follow the links for more information about the programme and the Cities Hub.