Location
Groot Handelsgebouw, Stationsplein 45, Rotterdam
Save the date! On the 1st of October, the Cities Hub Programme will officially commence. 
The programme launch will take place in Rotterdam. Keep an eye on this page for more information.
The LDE Cities Hub is a cross-disciplinary laboratory that distils challenges from practice and links the most current questions asked to graduation students from multiple faculties from the universities of Leiden, Delft and Rotterdam. In small research groups, students get the opportunity to tackle real-world questions and bring their ideas into practice. This academic year, the Cities Hub Programme will focus on six research topics under 'Cities & Waste'.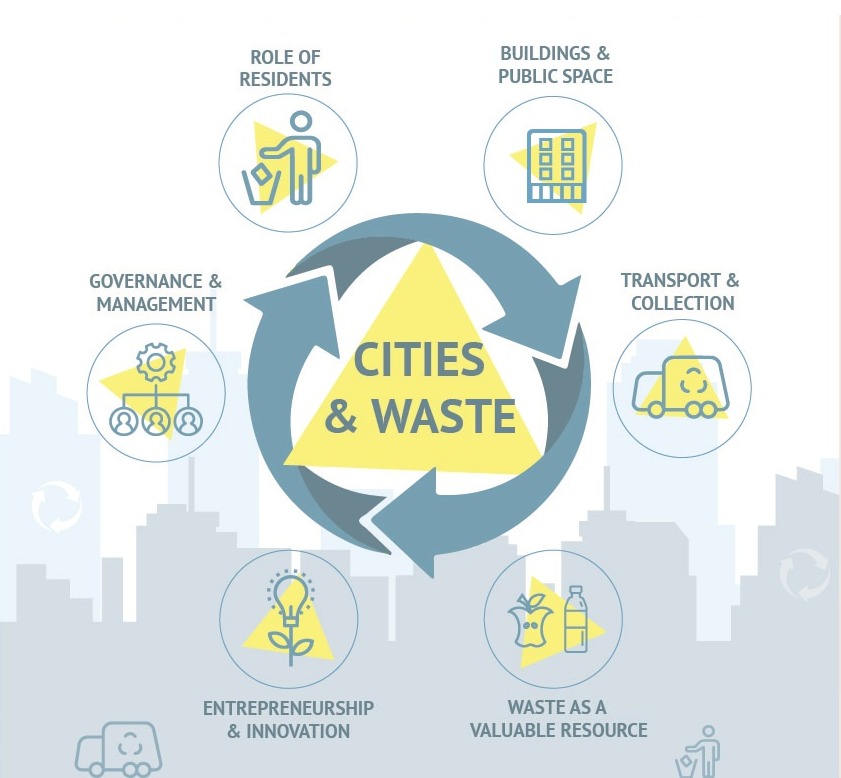 In our densifying cities, the way we deal with waste is no longer sufficient. In city districts, that become compact neighbourhoods with numerous high-rise residential buildings there is simply not enough space to maintain our current collection and transport systems.
At the same time, the course towards a fully circular and sustainable way of treating our materials is unavoidably set, which more and more translates itself in the ambitions of private and public parties alike. These, in short, are the dynamics in which innovative ideas and unexpected solutions can suddenly be the answer.
Follow the links for more information about the programme and the Cities Hub.