In the Cities Hub, we research how the cities of the future will look like. We study what technical, social and business innovations we need to create a healthy and sustainable environment for people.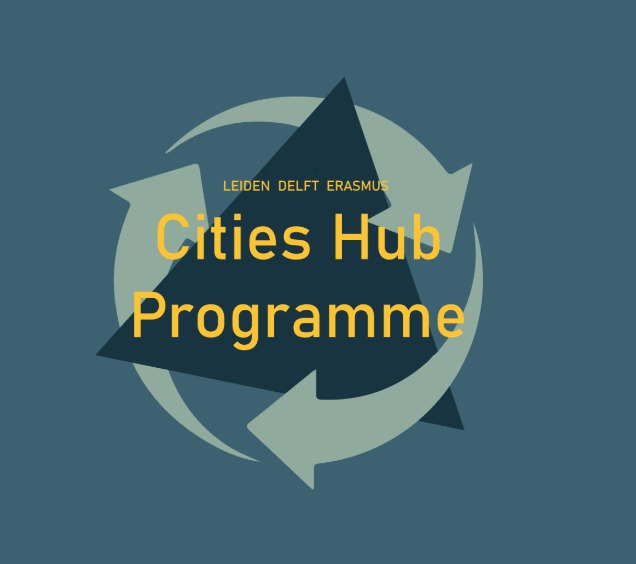 One of the biggest challenges we currently face is the way we deal with urban waste in densifying cities. City districts become compact neighbourhoods with numerous high-rise residential buildings.  At the same time, municipalities have the ambition to become a fully circular city, minimizing waste production and recycling what is left.
In addition to this circular ambition, the claims on the (public) space caused by waste is also an important reason to think about how to treat waste. A properly functioning public space is an essential condition for the success of areas with high populations and waste. The scarce public space that exists would benefit from the smallest possible use of space for waste-related objects. This is difficult to achieve with existing solutions such as separate (underground) waste containers and bins on the street. In other words, innovative solutions are needed to deal with waste in cities.
Research Themes:
Together with the municipalities, we have formulated the following themes:
 - Role of residents and human behaviour
 - Organization of buildings and public space
 - Systems for transport and collection
 - Waste as a valuable resource (material basis)
 - Entrepreneurship and innovation
 - Governance and management of urban developments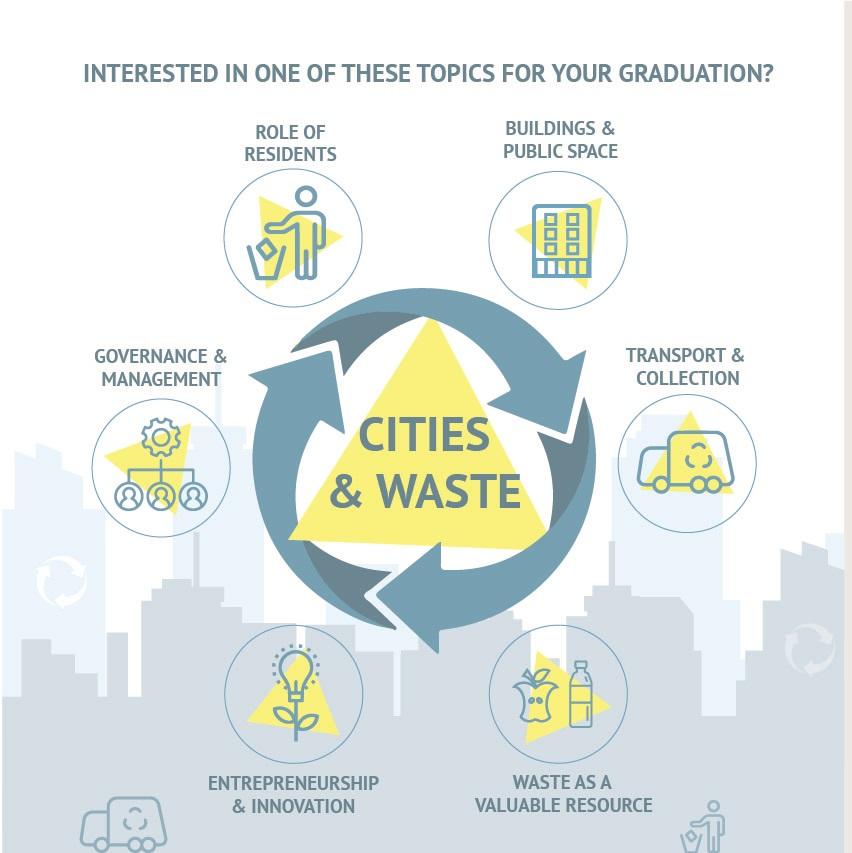 Master students from Leiden University, TU Delft and Erasmus University have the opportunity to do meaningful research at the Cities Hub.
Do you want to bring your graduation research into practice, together with real stakeholders from cities?
We are looking for 20 motivated students from across the Leiden-Delft-Erasmus network to join a multidisciplinary team.
Joining the Hub brings the opportunity of working on real cases from municipalities. 
There will be biweekly meetings with the Hub coordinators and other students to gain different perspectives, and, you will learn how to pitch your research to stakeholders.
The central kick-off event is on the 1st of October in Rotterdam.
Interested in joining the City Hub Programme 2019/2020? Send your motivation letter or questions to: 
info@inclusivecity.nl
More information can be found on the Cities Hub-page or in the brochure below.