Every second Wednesday of the month, the Circular Industries Hub organises the Circular Industries Talks. On Wednesday October 12, Jewellord (Jojo) T. Nem Singh  joined us as a guest speaker. Jojo Nem Singh is Assistant Professor at the International Institute for Social Studies at Erasmus University Rotterdam. In his talk, Jojo revisited his contribution to the LDE CfS White paper, titled "The (local) cost of reducing our dependency on imported raw materials".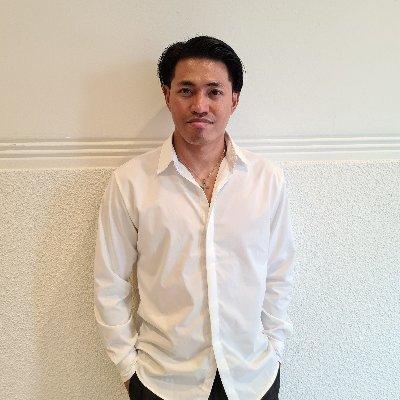 The (Local) Cost of Reducing our Dependency on Imported Raw Materials
At the core of EU's vision of decarbonization, described in the recently published EU Green Deal ('Greening Europe' vision), lies the need for a secure, stable supply chain. When we think about the green transition we need to remember that there is a substantial shift in terms of what would be generating revenue, and that a new market will be created in which different metals will play a bigger role. But how will the global market supply these minerals, and who will be providing them?
The race for critical minerals is not a race of specific minerals but a general tendency over how to resolve the question of securing stable access to minerals.
Strategic autonomy in the EU
Jojo Nem Singh sheds a light on the coherence of the EU's approach to geopolitics and cooperation surrounding critical minerals by means of the strategic autonomy concept. During his research, he found that strategic autonomy is conceptualized at the macro-political level, but when applied to meso- and micro-level policy, the EU has an incoherent, ambiguous strategy, as demonstrated by the access to minerals question. The race for critical minerals is not a race of specific minerals but a general tendency over how to resolve the question of securing stable access to minerals. Besides that, it is also a question of economic development and how countries can use their materials in order to reach economic and resource stability. How are consuming countries going to assess the cost of importing the raw materials? And, in case of the European Union, the costs of the refusal to extract minerals? 
Double blind: new forms of colonialism?
The EU faces a paradoxical dilemma, which Jojo also describes as a double blind: one the one hand there is general recognition that the EU needs to be responsible for historical carbon emissions to which clean technology leadership and promotion seems to be the answer. On the other hand, the green transition requires intensive and extensive extraction of minerals which, if not carried out within the borders of the EU, will be carried out by countries that have mining projects. Extraction takes place in particular geographies, namely in resource-rich developing countries, not in the EU. Communities in the advanced industrialized world are not only resisting against new mining projects, but relatively privileged residents also fight proposed energy projects such as wind turbines for their adverse health effects and solar farms for their concerns over loss of arable land and food justice. Are we looking at new forms of colonialism? The pressure is shifted to the poored, resource-rich countries to intensify their extractive activities for windfall profits and investments. At the same time, we observe a disproportionate and uneven share of ecological costs at the global level. 
The EU has responded to this issues in the form of three strategies, that are discussed more in-depth in the presentation:
Focus on primary supply chain (new mining projects within Europe)
Creating a secondary supply chain
Substitution strategy on systems or materials
A Changing Geopolitical Environment?
So what happens next? 
Debates on strategic autonomy have intensified as resources became weaponized in the current conflict.

Race for resources intensified as geopolitical alignments become more complex; Central Asia, Africa, and Latin America as hotspots for competition
Here the idea of strategic autonomy needs to be more concretely identified by the EU, because there is a need for a core set of principles of how to engage with different countries, with different firms, in order to be able to maneuver and overcome the challenges of the 21st century.
Curious about Nem Singh's talk?
The Circular Industries talks
The goal of the Circular Industries talks is to share knowledge across Leiden, Delft and Erasmus and to complement and deepen the knowledge already available within the Circular Industries Hub. The talks are organized on Wednesday morning from 10:00 to 11:00. The talks are online (Microsoft Teams). Next up in the CI Talks:  Jelle Joustra (26 October)
Cover Image: Rare earth mine in Xinjiang, China. (Peter Chou Kee Liu / Flickr)