What is the Food for the Future Graduation studio?
Food for the Future is an interdisciplinary graduation hub of the universities Leiden, Delft and Erasmus around food systems, food production, food consumption and sustainability. The central question is: How can we feed a growing world population in a sustainable way? 
In the hub, we offer students the possibility to have an impact with their graduation research. We help you find a research topic and connect you with relevant organisations. We have a network of companies within the horticultural and agrifood sector, relevant scientists and governmental organisations. The hub is also a partner of IFAMA 2020, a four-day conference that will bring together agri-food professionals to accelerate innovation. 

We have bi-weekly meetings: once per month we meet to discuss and/or present your research with other students and once per month we have an excursion and or guest lecture. (See programme below)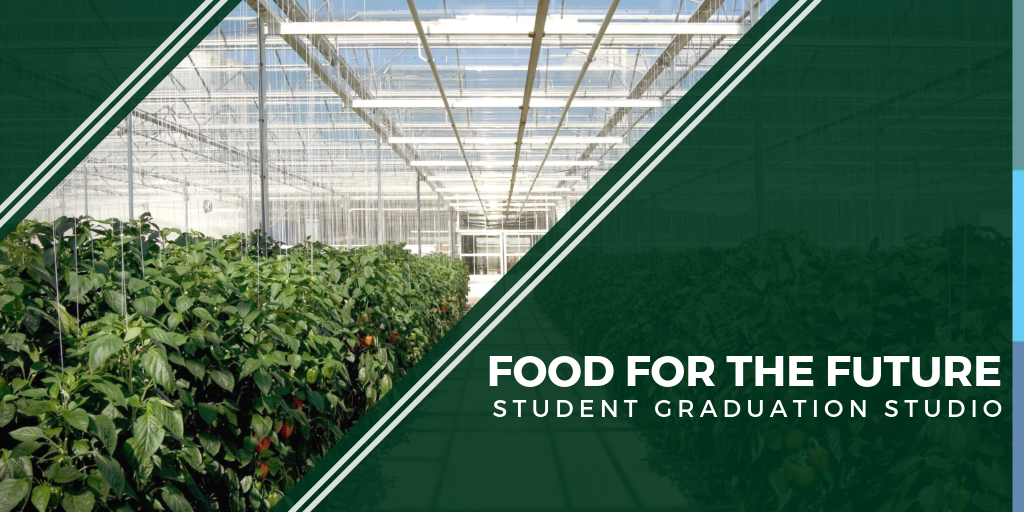 Who can join the hub?
Master students of the universities Leiden, Delft and Erasmus who are interested in the following sub-themes.
Sub-themes:
Circular food systems
Innovation and digitalisation 
Food & health
International entrepreneurship
What can you expect:
Bi-weekly meetings including an excursion or guest lecture once per month
Connections within science, business and government
Help to find your research questions and topic 
An interdisciplinary research environment: work together with students from different universities (from Leiden-Delft-Erasmus)
Note: you have to find your own supervisor. 
Programme:
5 September: Kick-off meeting (Campus Wijnhaven The Hague) 
19 September - Visit World Horti Center + guest lecture 
3 October - Excursion tulip fields & meet the entrepreneur 
17 October - Meeting (Campus Wijnhaven The Hague) 
7 November - Excursion to Duijvestijn Tomaten
21 November - Meeting  (Campus Wijnhaven The Hague) 
12 December - Knowledge Café 
Interested in joining?
E-mail the coordinator with your name, university, master's programme and a short motivation of why you would like to join the hub. 
Apply before 1 September.