Every second Wednesday, the Circular Industries Talks are organised at the Circular Industries Hub. On Wednesday March 8, we hosted a shared talk on the topic of Digital Product Passports. In this article we look back on the talks. Curious for more? Find the recording at the bottom of the page.
Digital Infrastructures for Circular Economy Monitoring and the role of Digital Product Passports.
Sustainability and circular economy are high on the political agenda and governments are setting ambitious goals to push forward the transition towards a circular and sustainable future. Digital data sharing infrastructures and Digital Product Passports play an important role in that transition to allow for circularity and enable the monitoring of the circular economy flows. Nevertheless, while data sharing is key for the circular economy transition, there are socio-technical challenges to data sharing, as supply chains cross multiple countries and economic zones, data is owned by actors with different concerns, and the data is dispersed in different systems and infrastructures with their own technical complexity and governance.
"Digital data sharing infrastructures and Digital Product Passports play an important role in the transition to a circular and sustainable economy, allowing for circularity and enabling the monitoring of the circular economy flows."
During the presentation, we reflect on earlier research on digital trade infrastructures for business-government data sharing in cross-border trade conducted in earlier EU projects (ITAIDE, CORE, PROFILE, PEN-CP) and new research projects that focus specifically on circular economy. In particular we will discuss the DATAPIPE project on extended data pipeline for circular economy monitoring and the CIRPASS project on Digital Product Passports. We discuss our outreach efforts to bring digital infrastructures for circular economy and sustainability monitoring to the research community through the special track on ICT and sustainable development goals at the eGov conference co-chaired by Jolien Ubacht.
About the Speakers
Boriana Rukanova

Boriana Rukanova is a senior researcher at Delft University of Technology. She has been working on a series of EU-funded innovation projects in the area of eCustoms and international trade such as ITAIDE (2006-2010), CORE (2014-2018), PROFILE (2018-2021), PEN-CP (2018-2023), PARSEC (2022-2025). Her research interests include initiation and upscaling of digital trade infrastructures, voluntary business-government information sharing, and the use of big data and analytics. Her current research interests (as part of the PEN-CP, DATAPIPE (2022-2024) and CIRPASS (2022-2024) projects) include topics such as Green Customs, Digital infrastructures for circular economy monitoring/ Extended data pipeline for circular economy, and Digital Product Passports. Her research appears in leading international journals such as Government Information Quarterly, World Customs Journal, European Journal on Information Systems, Electronic Markets, Transforming Government: People, Processes and Policies, book chapters and proceedings of international conferences.
Yao-Hua Tan

Yao-Hua Tan is full professor of Information and Communication Technology at the Delft University of Technology. He is program director of the Master program in Customs and Supply Chain Compliance at the Rotterdam School of Management. His research fields are IT innovations for data sharing, (big) data analytics for compliance management of international supply chains. He is scientific coordinator in the EUfunded projects ITAIDE, CASSANDRA, CORE, PROFILE and PEN-CP. He was vicechair of the Committee on Trade of the Trade Division at the United Nations Economic Commission for Europe and regularly acts as an expert for various Dutch government committees and the European Commission.
Jolien Ubacht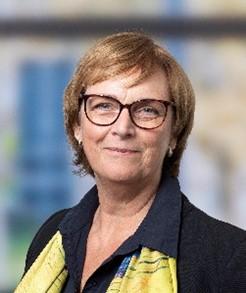 Dr. Jolien Ubacht is an assistant professor in Institutional Aspects of ICT in the Information and Communication section at the Faculty of Technology, Policy & Management at Delft University of Technology in the Netherlands. Her research focus is on the institutional aspects of the design of ICT-based innovations, digital platforms and e-services. She analyses the tensions that occur from ICT innovations in complex socio-technical systems and translates them into the design of governance arrangements. Central to this is the alignment of public, private and civic interests and how this translates into design requirements for the ICT-based innovation. Her research into blockchain-based applications is mainly in the domains of energy, digital government, transport & logistics, and sustainability such as digitization for the circular economy. Preferred research designs are qualitative research methods such a Grounded Theory, empirical data analytics, case studies, literature reviews and design science approaches.
RePlanIT
The Circular Resource Planning for IT (RePlanIT) project's digital product passports (DPPs) store static and dynamic information on three levels – raw materials, ICT products, and IT system. To build the DPPs, RePlanIT utilises Semantic Web technologies, namely ontologies and knowledge graphs that have the ability to interlink multiple domains while supporting findable, accessible, interoperable, reusable (FAIR) data principles. With the help of these technologies, RePlanIT will develop tools that predict the need and timing of ICT maintenance, determine the remaining technical lifetime of components in the case of refurbishment and support more sustainable human decision-making such as procurement. This presentation provides insights into the RePlanIT ontology for semantically representing DPPs of ICT and the knowledge graph that can be built with it.
About Anelia Kurteva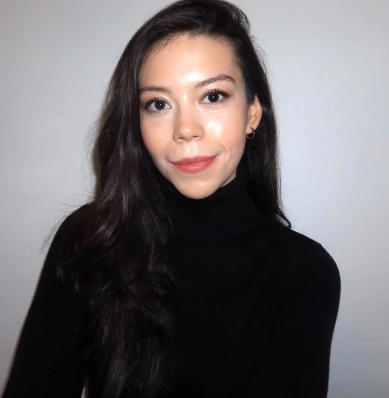 Anelia Kurteva is a postdoctoral researcher at the Faculty of Industrial Design Engineering, TU Delft. Her current research explores the ways the Semantic Web and specifically, knowledge graphs can be utilised to support trusted and FAIR data sharing in the circular economy, while keeping humans in the loop. Prior to that Anelia completed her PhD in the
Semantic Technology Institute (STI) Innsbruck, Department of Computer Science, University of Innsbruck, Austria. Her doctoral research focused on supporting machines and humans in making sense of informed consent for sensor data sharing in smart cities with knowledge graphs.
Technical implementation and experience from Circularise
Circularise brings circularity to global supply chains through blockchain traceability solutions. In her talk, Teresa reflects on digital product passports by means of a small, practical example.
About Teresa Oberhauser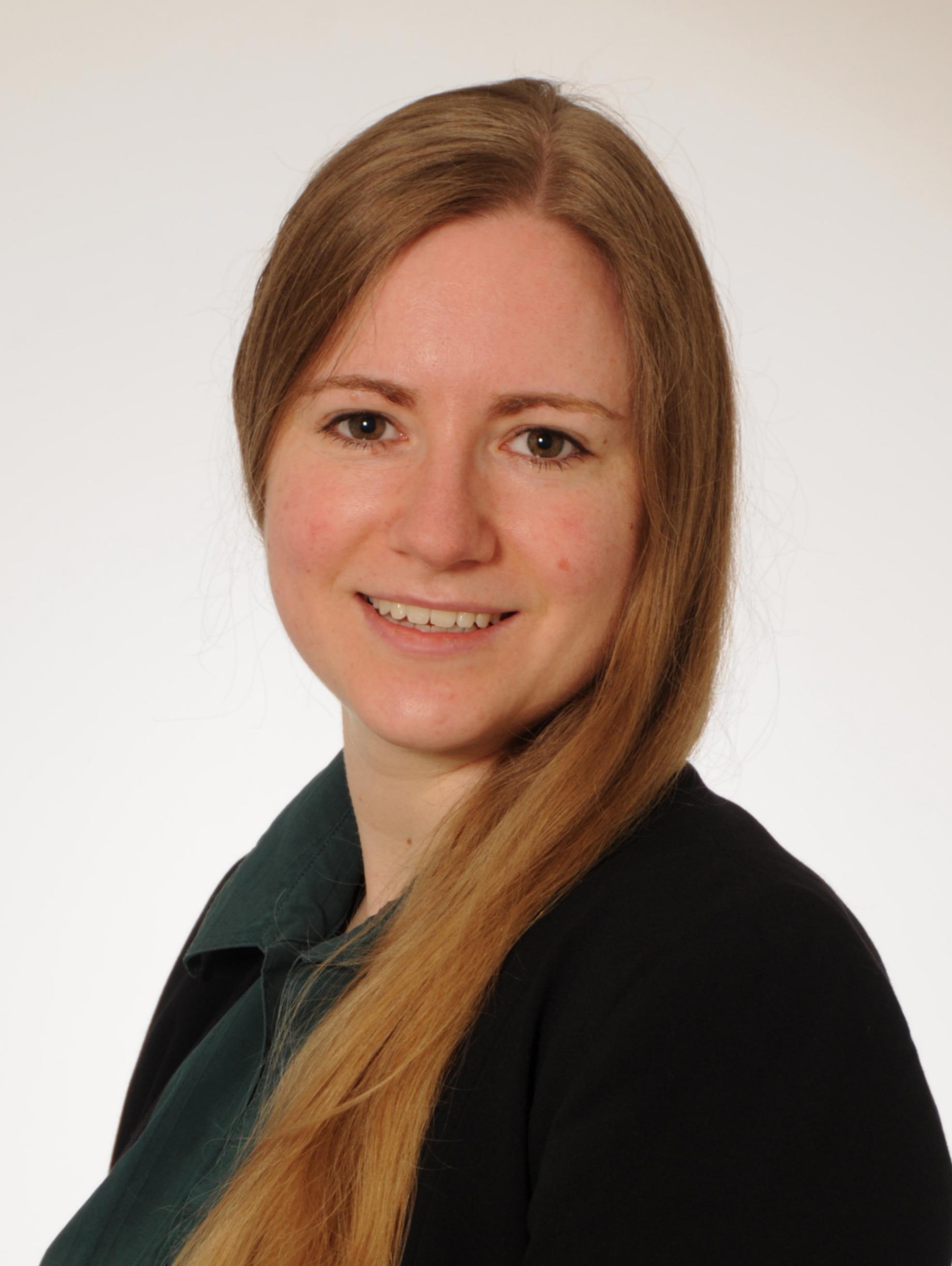 Teresa Oberhauser is EU Project Lead at Circularise and manages publicly funded research and EU project acquisition and managements. Circularise is a fast growing startup from the Netherlands concentrating on the safe data communication that is necessary for supply chain transparency and communication necessary for an improved circular economy.  Her previous work experiences with the German Institute for international and Security Affairs as well as governmental, UN and civil society stakeholders in the field of environmental governance and circular economy provide her with 6+ years of experience with multistakeholder cooperation in the transition towards sustainable consumption and production and circular economy. In her free time, Teresa Oberhauser is a youth environment advocate who holds the elected mandate as one of the two global coordinators of youth engagement towards UNEP and environmental governance. 
Curious about the whole story? Listen to Teresa Oberhauser, Boriana Rukanova, Yao-Hua Tan, Jolien Ubacht, and Anelia Kurteva about Digital Product Passports in the Circular Industries Talk.
The Circular Industries talks
The goal of the Circular Industries talks is to share knowledge across Leiden, Delft and Erasmus and to complement and deepen the knowledge already available within the Circular Industries Hub. The talks are organized on Wednesday morning from 10:00 to 11:00. The talks are online (Microsoft Teams).  
Next up in the CI Talks: Tim Kaasjager