On the first of October, we had our Circular Economy Research Symposium.  
We are very happy to call the event a success, with highlights including the signing of the partnership agreement between the LDE Centre for Sustainability and TKI T&U for research programmes for sustainable food production, and the presentations of our four hubs. The Master Thesis Market component led to many contacts being exchanged, and the drinks were accompanied by great ideas and research topics.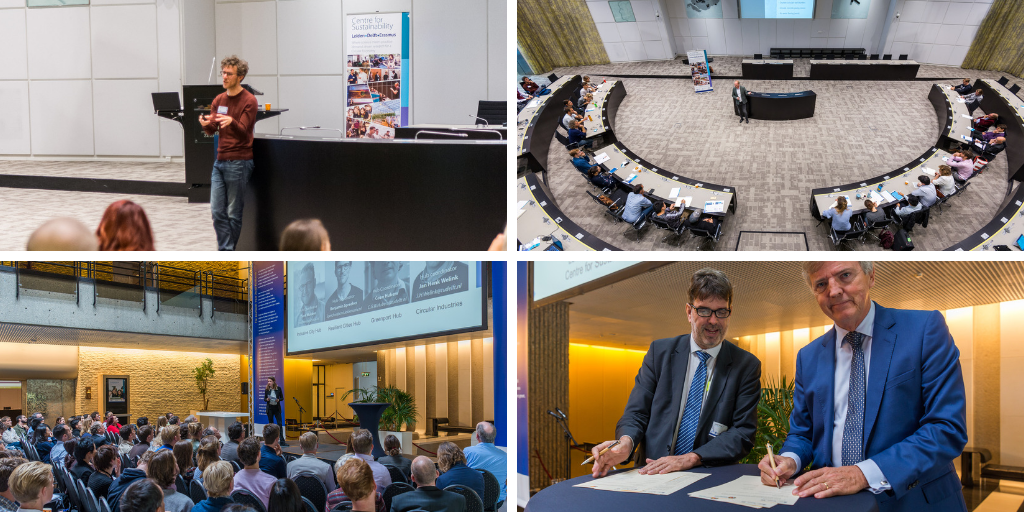 The symposium was held in the Provinciehuis in The Hague, which was a perfect fit for this symposium. Not only because the building itself is beautiful, but also because our hubs are mainly focused on the province South Holland. 
You can find an overview of all presentations here.
And of course we have pictures of the event. Find them in the gallery below.