Last week dr. Natascha van der Velden, presented the result of the Circular Textiles Lab at the Circular Textiles day. 
In het LinkedIn post dr. van der Velden writes: "It was nice to see the LDE Centre for Sustainability Circular Textiles Lab student's poster at the Circular Textile Days, last week. A happy ending to a half year of hard work! I wish all the students a very fruitful continuation of their career. Keep me posted!"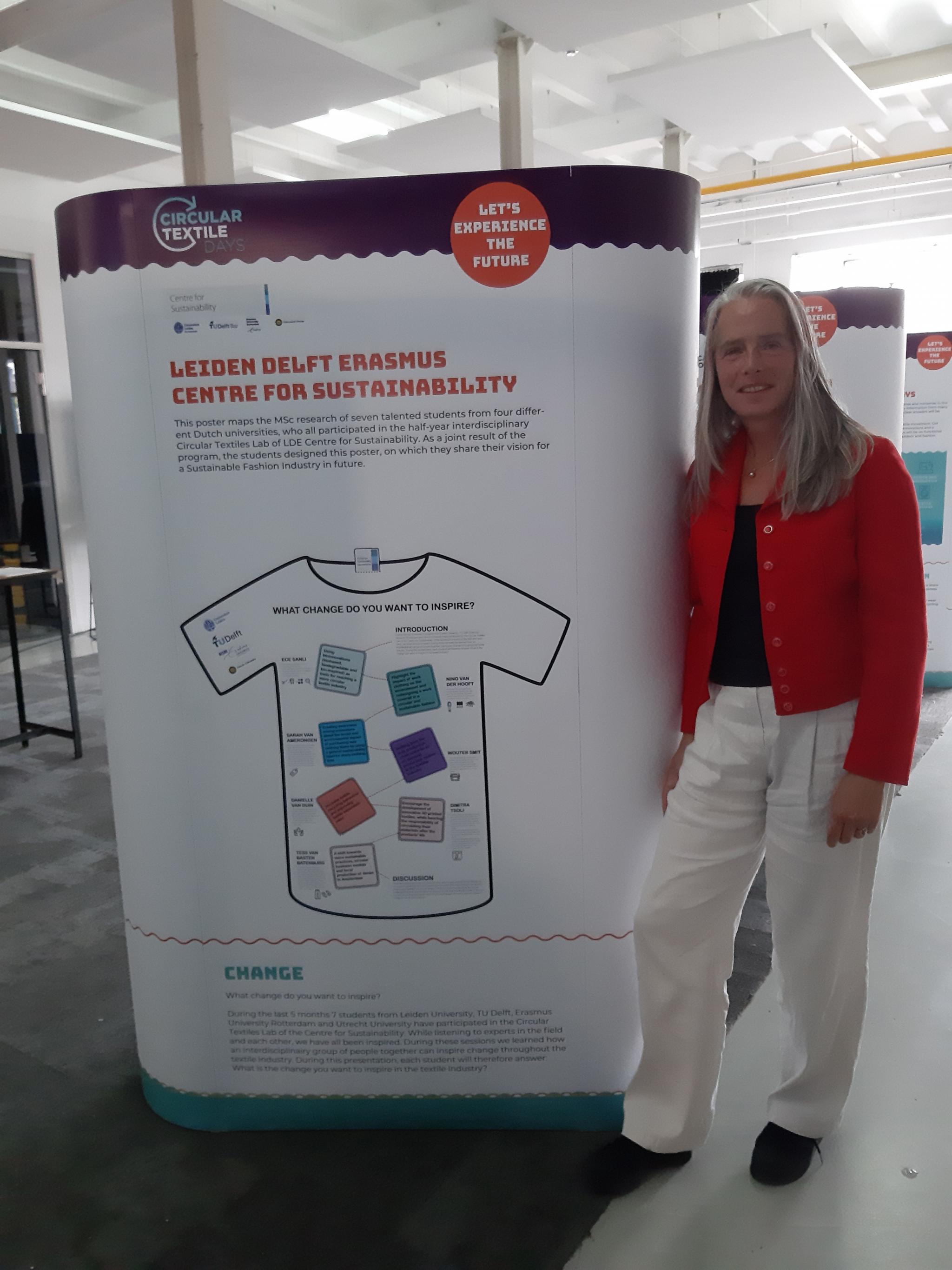 Keep track of this page to learn more about the outcomes of the lab beyond the poster.