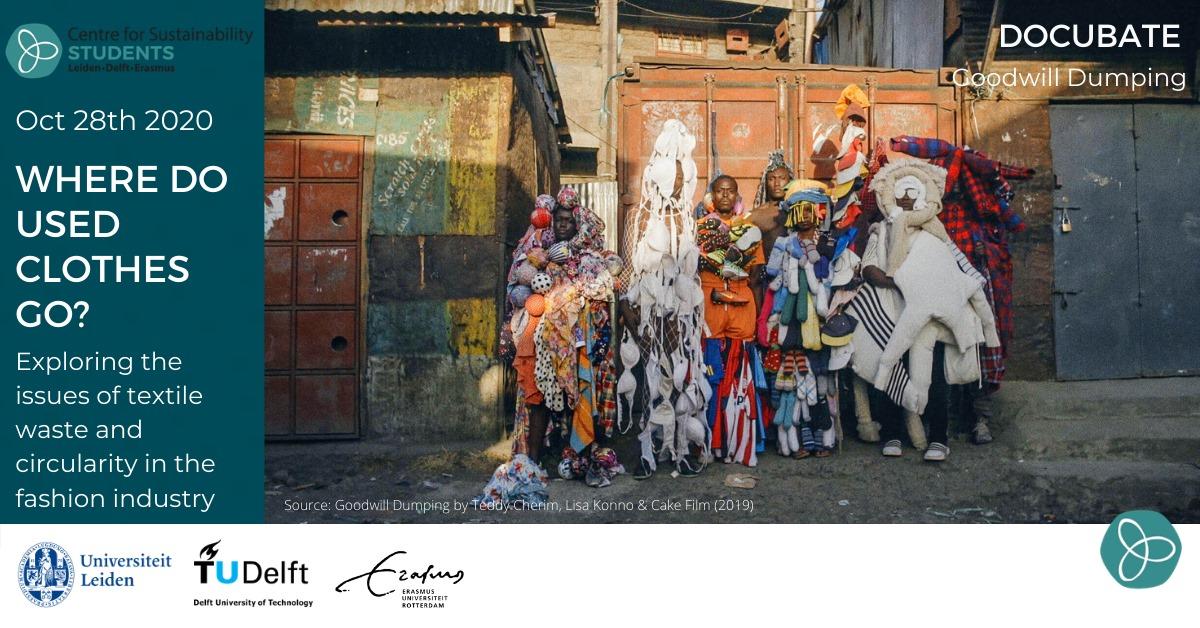 An enormous industry has grown worldwide around second-hand clothes that are donated for charity. What happens when the lid of the container slams shut and our donated clothes embark on their global journey?
On October 28 the Student Board of the Centre for Sustainability will be organising an online screening of the The Goodwill Dumping documentary which explores the issues of textile waste and circularity in the fashion industry. 
After the screening there will be a panel with three experts and space for discussion on the topic.  
Program
18.30-19:00 Online live streaming: Goodwill Dumping
19:00-19:30 Panel discussion
19:30-20.00. Q&A