Location
Mekelweg 4, 2628 CD Delft
CITIES Project Wasted Lab
How can we create sustainable urban environments?
Join us at our lunch lecture on 14 December to find out more:
Designing and engineering cutting-edge technology systems is what we're good at in Delft. But sustainable solutions need to be implemented. In order to achieve this successfully, social engineering is important, especially to create sustainable urban environments we all want to live in.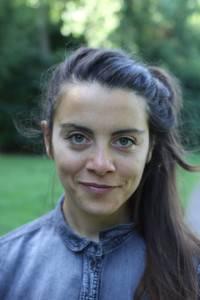 To elaborate on this, Francesca Miazzo will join us for a lunch lecture. 
Francesca will shed light on how we can foster a circular economy and contribute to cities of the future. As co-founder and director of the Cities Foundation and the WASTED project, she has years of experience in engaging communities to collaborate on complex societal issues. 
WASTED starts as an autonomous project under CITIES Foundation, an Amsterdam-based organisation that puts its full energy into active research, community engagement and initiation of locally specific solutions for global urban problems. Through processes of co-creation, we empower the urban population to commence, drive innovation and integrate scalable initiatives to tackle global problems, such as environmental crisis.
Join us on Friday the 14th of December from 12:30 - 13:30 at EWI lecture hall Pi.
Not only can you expect an inspiring lecture, we will also provide a free (vegetarian) sandwich for you!