Location: Bouwcampus - Van der Burghweg 1,  Delft
On February 16th 2018, we will organise the second edition of the Leiden-Delft-Erasmus Centre for Sustainability (CfS) Master Thesis Market. The aim of this Thesis Market is to connect master students in the starting phase of their graduation, with research institutes, professors and PhDs that have research opportunities. This edition we will also give the stage to our recently launched knowledge and research hubs - the Greenport Hub, the Resilient City Hub, and the Inclusive City Hub -, that will represent stakeholders from government and companies that are seeking for graduate interns. 
Master students
If you want the Master Thesis Market as a student, please register to the event. We will send you more detailed information abou the programme and about which researchers will be there with a short description of their research field. 
Researchers
Currently the registration for researchers is closed. If you really want to be there, please send an email to:
student@centre-for-sustainability.nl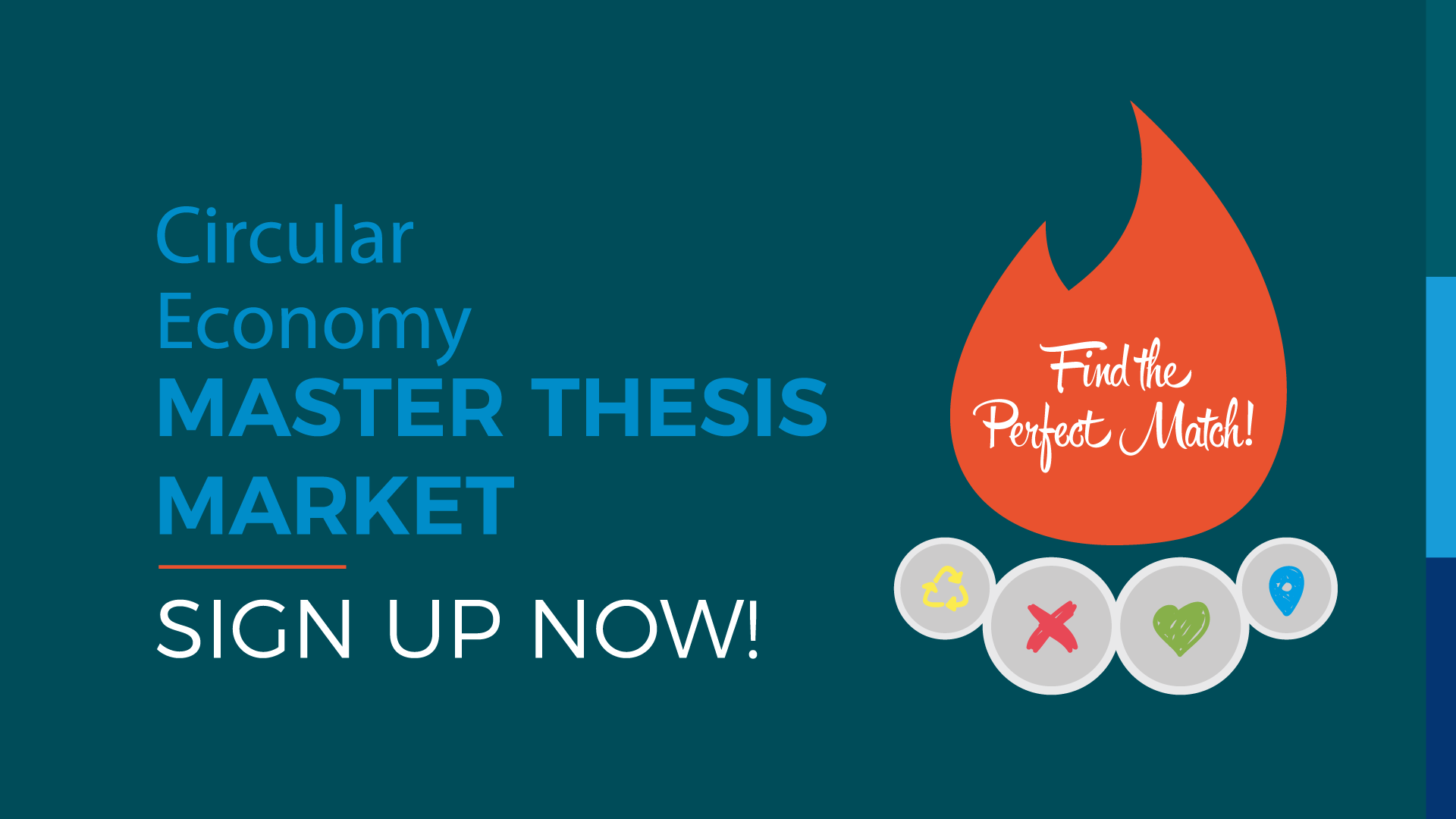 Why is this event important, and why should you be part of it?
Most master students are well aware of their skills and interests. However, finding a suitable thesis topic - one that is both of scientific and practical relevance - can be a difficult and time consuming process. We noticed student's desire to do thesis research that won't "end up on the shelf". Similarly, professors, PhDs and research institutes have a lot of research opportunities, but lack the time and money to find the right human resources. With this event we strive to enable valuable connections that result in relevant research for all parties involved, and eventually will contribute to a more sustainable society and a circular economy.
We are excited to setup a great event at which valuable connections are made. Don't hesitate to contact us if you have any questions. We are looking forward hearing from you.
Kind regards on behalf of Centre for Sustainability,
Fenna Plaisier, community manager - f.c.plaisier@cml.leidenuniv.nl
Nena Bode, student board member - student@centre-for-sustainability.nl