In March 2021, Ishana Ramsaran graduated with a double master's degree in International Management/CEMS from the Erasmus University Rotterdam. During her internship at the Dutch Consulate-General in Antwerp (Belgium) in the beginning of 2020, Ishana learned about the potential of hydrogen energy. One of the focus areas of the Dutch Consulate-General is to advance the Dutch and Flemish hydrogen energy transition. When her internship was cut short due to the COVID-19 pandemic, she started to wonder what the impact of the pandemic could be on the hydrogen transition. She decided to focus her master thesis research on answering this question. We sat down with her to hear more about her experiences.
"During my internship, there was a high level of uncertainty. I thought: If the corona crisis influences my internship so much, I'm very curious to see what its influence could be on the hydrogen energy transition."
Can you tell us a bit about your thesis?
The future Dutch energy system will be based on a mix of renewable energy sources and carriers, including hydrogen. Hydrogen energy is a gas that could be more suitable or cost-effective than renewable electricity for specific applications in different sectors such as the Built Environment, and Mobility and Transportation. Getting to a state of widespread sustainable energy usage in the Netherlands requires a transition with intermediate steps. The hydrogen energy transition is the transition of grey (unsustainable) hydrogen energy to blue (CO2-neutral) and eventually green (CO2-free) hydrogen energy. Blue and green hydrogen energy in particular are relevant for reaching the Dutch national climate objectives.
During my internship at the Dutch Consulate-General, I learned about the need of stimulating this transition. Besides, I observed a gap in academic literature that no research before 2020 had analyzed the implications of both public health and economic crises on sustainability transitions. So, I identified a new topic for academia and practice, which I was excited to further explore. And, I decided to study the perceptions of different stakeholders on the impact of COVID-19 on the Dutch hydrogen energy transition in the Netherlands.
I used my social network and Google to reach out to interviewees from three different stakeholder groups: (1) the public sector, (2) the private sector and (3) the third sector (e.g., environmental advocacy organisations and industry organisations). In October 2020, I interviewed 17 stakeholders from various organizations. Initially, I expected that it would be quite challenging to arrange these interviews. However, as many professionals were working from home due to the pandemic, they had more time on their hands. Eventually, I was even able to interview three directors of key organizations in the hydrogen sector. Generally, I have learned to shoot for the stars and not be afraid to approach people.
What are your most important conclusions?
First of all, I conclude that the three stakeholder groups (e.g., the public sector, the private sector and the third sector) have similar views on the impact of COVID-19 on the Dutch hydrogen energy transition. I did not expect this stakeholder consensus, as crises typically induce conflicts and uncertainty on how to move forward. However, stakeholders in the Dutch hydrogen context believe that they have a shared responsibility to transition to sustainable hydrogen, despite COVID-19. This finding could be explained by the strong Dutch consensus and consultation culture.
Moreover, I identify that the current effect of COVID-19 on the overall hydrogen transition is quite limited, as most projects are being continued and office employees can quite easily work from home. When I started my research last year, I thought that the effect would be more considerable, also due to the panic surrounding my internship. Instead, business is mostly conducted as usual. The complications that stakeholders do encounter are related to operational issues, such as longer delivery times due to COVID-19 work and travel restrictions. Furthermore, they face online cooperation issues, such as demonstrating hydrogen projects and stimulating innovation and creativity online. So, of course certain projects are affected, but stakeholders do not pull the plugs from these projects. However, the public transportation sector has been heavily affected by the pandemic. Consequently, some stakeholders believe that market players in public transportation could have a lower willingness to invest in hydrogen projects. 
Lastly, I identified one considerable opportunity for the hydrogen sector, namely if the Dutch government will stimulate green economic growth by creating new jobs and increasing spending on sustainable hydrogen investments. The two main threats to this opportunity are (1) the lower spending capacity of the Dutch government due to the pandemic and (2) stakeholder from other sectors who will also promote their own agendas and interests. So, the new cabinet that is currently being formed will determine how much money will actually be invested and influence the course of the hydrogen energy transition in the Netherlands.
How was it to write your thesis during the pandemic?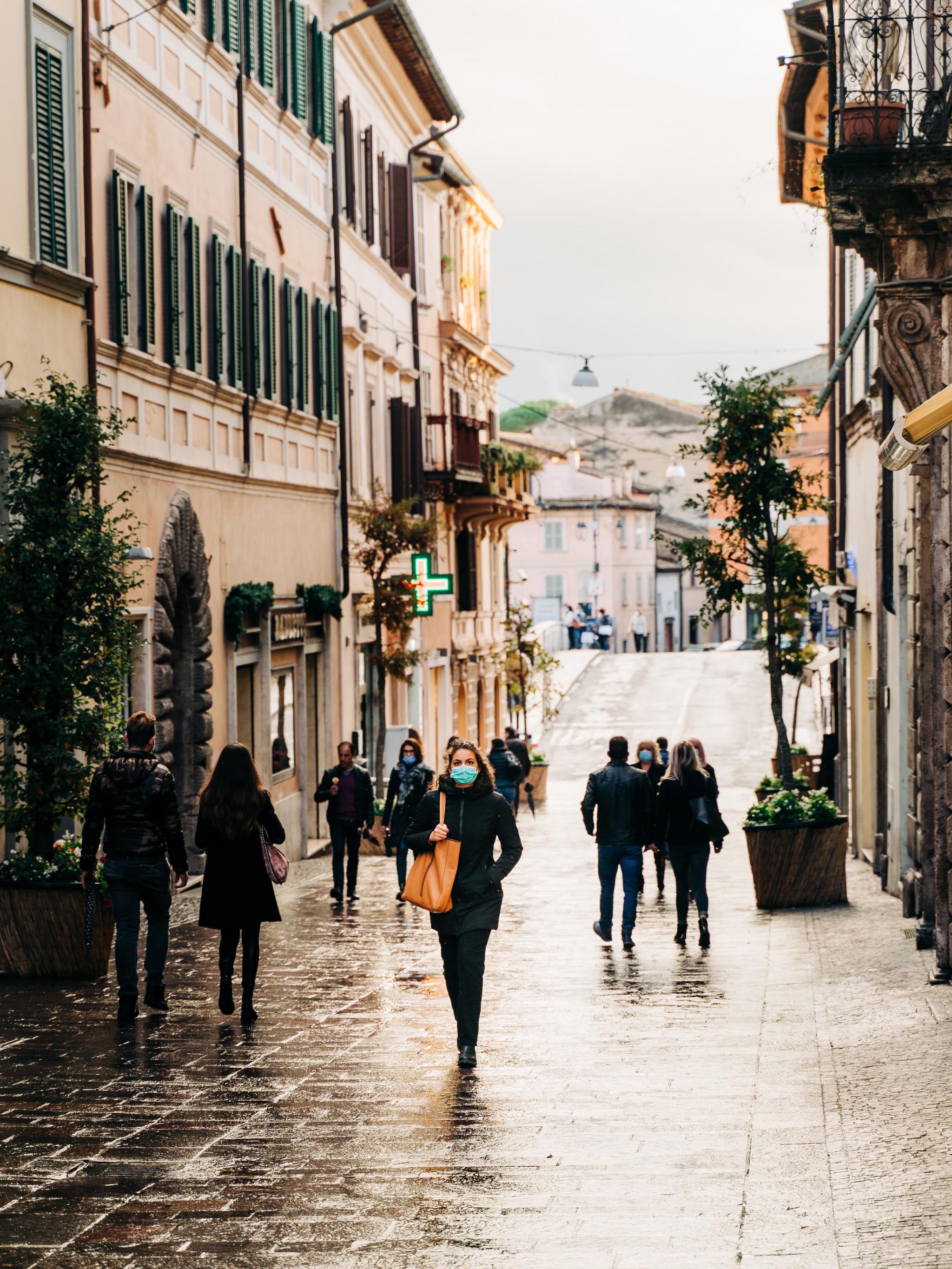 In my experience, it was less challenging to write my thesis during the pandemic than I had expected. This is because I was at my parents' home with few distractions. Writing my thesis was the only thing I had to do, which helped me focus. Besides, I was able to interview 17 professionals from the comfort of my own chair, which saved me a considerable amount of time. Furthermore, I am fortunate that neither my thesis supervisors, nor I had contracted COVID-19. So, I am aware that I was in a privileged position due to these favourable personal circumstances.
Instead, the biggest challenge for me was that I was researching such a contemporary topic. I had to follow the news closely and consider recent changes and developments. For instance, before my thesis presentations in April 2021, it was announced that the National Growth Fund reserved €338 million for green hydrogen initiatives.  Nevertheless, I would still recommend students who are more practically-oriented to choose contemporary research topics. Hydrogen stakeholders in the field are concerned about my topic and want to know more about my research. Therefore, I strongly believe that universities should encourage students to do more practically-oriented research, as it would improve the synergy between the industry and university. In the end, most graduates end up working in the industry.
______
After graduation, Ishana was invited to present her findings at the Dutch Hydrogen and Fuel Cell Association and the Ministry of Infrastructure and Water Management. She is currently looking for a traineeship or job and cannot wait to truly start contributing to practice. Besides sustainability, her interests lie in (international) management, HR, marketing, and education.
You can contact her via LinkedIn.