Duurzame energie - het blijft een lastig probleem. Hoe kunnen we er voor zorgen dat we genoeg schone energie op de juist plek en juiste tijd hebben? Zijn er andere oplossingen naast zon- en windenergie? In deze aflevering zullen we het hebben over waterstof. Wat is waterstof en wat kunnen we er mee in Nederland. Luister naar ons gesprek met prof. dr. Ad van Wijk en Lidewij van Trigt om meer te weten te komen! Ga naar Buzzsprout of vind ons in je favoriete podcast app. 
Over de sprekers 
(English below)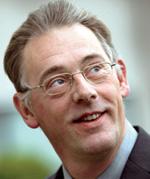 Prof. dr. Ad van Wijk is deeltijd hoogleraar duurzame energiesystemen aan de TU Delft.  Daarnaast is hij energieondernemer en verbonden aan KWR Water research institute, waar hij het onderzoeksprogramma Energie en Water vormgeeft. Ook is hij lid van de Noordelijke Innovation Board om de energietransitie te realiseren.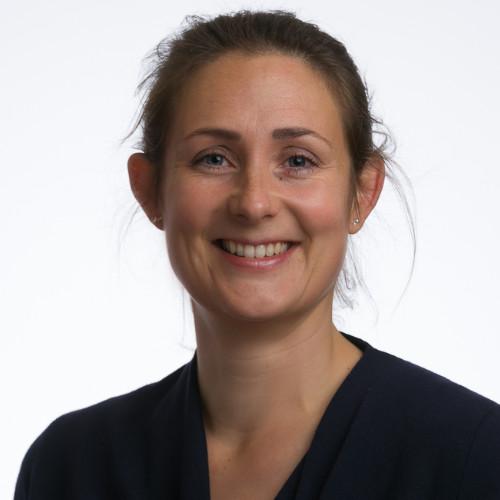 Lidewij van Trigt werkt als senior projectmanager energie bij The GreenVillage - een proeftuin in Delft. Als projectmanager is zij verantwoordelijk voor de begeleiding van meerdere projecten die partijen bij The Green Village komen uitvoeren. 
Samenvatting
Het energieprobleem is niet alleen dat we nog niet genoeg duurzame energie hebben, het probleem is ook dat wij het niet op de juiste tijd en/of plek hebben. Waterstof zou hier een oplossing voor kunnen zijn. Waterstof is het lichtste gas en een energiedrager. Het komt niet vrij voor op aarde, dus we moeten het zelf maken uit water. Dit proces heet elektrolyse. Waterstof kan je transporteren en opslaan, bijvoorbeeld in ons gasnetwerk en in zoutkoepels.
Als we kijken naar Zuid-Holland, hebben we hier de Rotterdamse haven, veel verstedelijking en de glastuinbouw. Waterstof zou in deze regio niet alleen goed zijn voor het klimaat, maar ook voor onze economie. In de haven draait het bijvoorbeeld om opslag en doorvoer van fossiele brandstof.  Waterstof zou een duurzaam alternatief kunnen zijn. Want wie wil in de toekomst nog fossiele brandstoffen? Daar moeten we van af.
Waterstof: de potentie lijkt enorm. Kunnen we het waarmaken? Deze nieuwe technologie vraagt eerst om een testfase. En dat gebeurt op The GreenVillage - een unieke proeftuin op de campus van de TU Delft. De netwerkbedrijven Alliander, Enexis Groep en Stedin hebben een conventioneel aardgasnet gebouwd op The GreenVillage om onderzoek mogelijk te maken naar de toepassing van waterstof.
Meer weten? Luister zelf naar de aflevering van Uit de Ivoren Toren!
---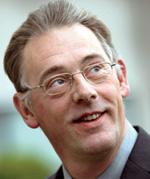 Prof. Dr Ad van Wijk is a part-time professor of Future Energy Systems at TU Delft. He is also an energy entrepreneur and is affiliated with the KWR Water research institute, where he is responsible for the Energy and Water research program. Furthermore, he is a member of the Northern Innovation Board to achieve the energy transition.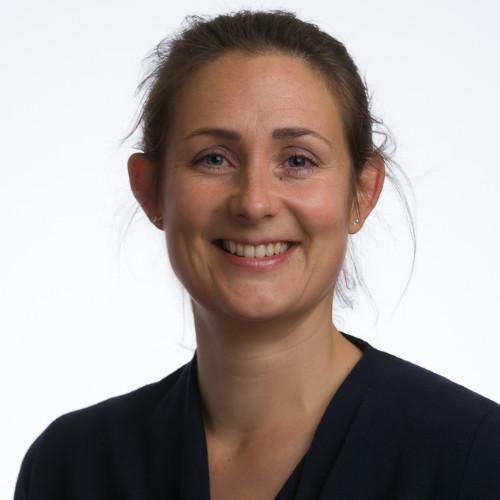 Lidewij van Trigt works as a senior energy project manager at The GreenVillage - a platform for testing and experimenting with sustainable innovations in Delft. As a project manager, she is responsible for the supervision of multiple projects that various parties come to execute.
The energy problem doesn't simply concern having enough renewable energy also having it at the right place and time. Hydrogen could be a possible solution for this. Hydrogen is the lightest of all known elements, and, it is also an energy carrier. However, it is rarely found in its pure form in a natural state, so it has to be extracted from water. This process is called electrolysis. Hydrogen can be transported and stored, such as in our gas network and salt domes.
If we take a look at Zuid-Holland, we have the Rotterdam harbour, a lot of urbanisation, and, a lot of horticultural production. The use of hydrogen-fuelled energy wouldn't just be good for the environment, but also for the economy in this region. For example, in the harbour, it is all about the storage and transit of fossil fuels. Hydrogen could be a sustainable alternative for this. Of course, in the future, we aim to reduce our reliance on fossil fuels - and eventually get rid of it!
Hydrogen: it seems to have enormous potential. Can this potential be realized?
For this to be achieved, this new technology needs to go through a test phase - which is happening at The GreenVillage. On the campus of TU Delft, The GreenVillage is a unique testing ground where companies such as Alliander, Enexis Group and Stedin have built a conventional fossil network to enable research into the use of hydrogen.
Curious to find out more? Listen to the episode of Uit de Ivoren Toren (in Dutch)!