Do you study Industrial Ecology and are looking for a Master thesis topic related to the urban circular economy?
The Inclusive City Hub is looking for you! 
Circular Aspirations
The municipality of Rotterdam aspires to create a more circular urban economy.
Considering the shortage of living spaces, the municipality aspires to build an additional 50,000 residences.
In order to achieve this in line with the aim to move towards a more circular economy, this aspiration comes with a number of challenges to be researched and tackled.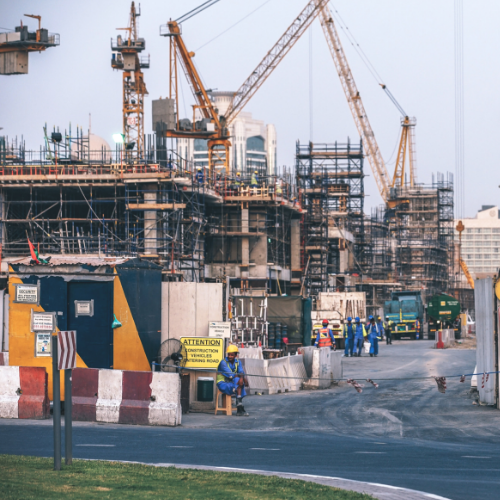 Rising Up: High Rise Buildings and Waste Management
One way of using space efficiently in Rotterdam would be to construct high rise buildings, and with this, finding ways to manage waste disposal plays a key role in the circular ambitions.
Current statistics indicate that the average citizen of Rotterdam produces 425kg/y of waste. 
This, of course, includes a range of materials disposed of, from organic to textile, to electronic. 
As of 2017, about 33% of this waste is recycled, with the ambition to move this figure to 40% by 2020, and reach the European Union target of 65% by the year 2035.
Moving towards this target requires a number of questions to be researched and thoroughly analysed, including how behaviour and motivation toward recycling can be changed; how space in-, and surrounding high rise buildings can be utilised efficiently; and, what innovations can be used to aid this process of waste management.
In the case study, Circular Rotterdam, the municipality asks: how can we create innovative circular solutions for collecting and processing waste in the compact, virtual and diverse city area of Rotterdam?
The area of Pompenburg provides the grounds for a circular pilot in Rotterdam, and for you to join in and test your ideas.
Join Us
Are you interested in contributing to this meaningful and pressing research, and are you a Master student at the Leiden-Delft-Erasmus network? Contact Tjerk Wobbes of the Inclusive City Hub to find out more:  
Tjerk Wobbes
Inclusive City Hub Coordinator
email: t.wobbes@plein06.nl