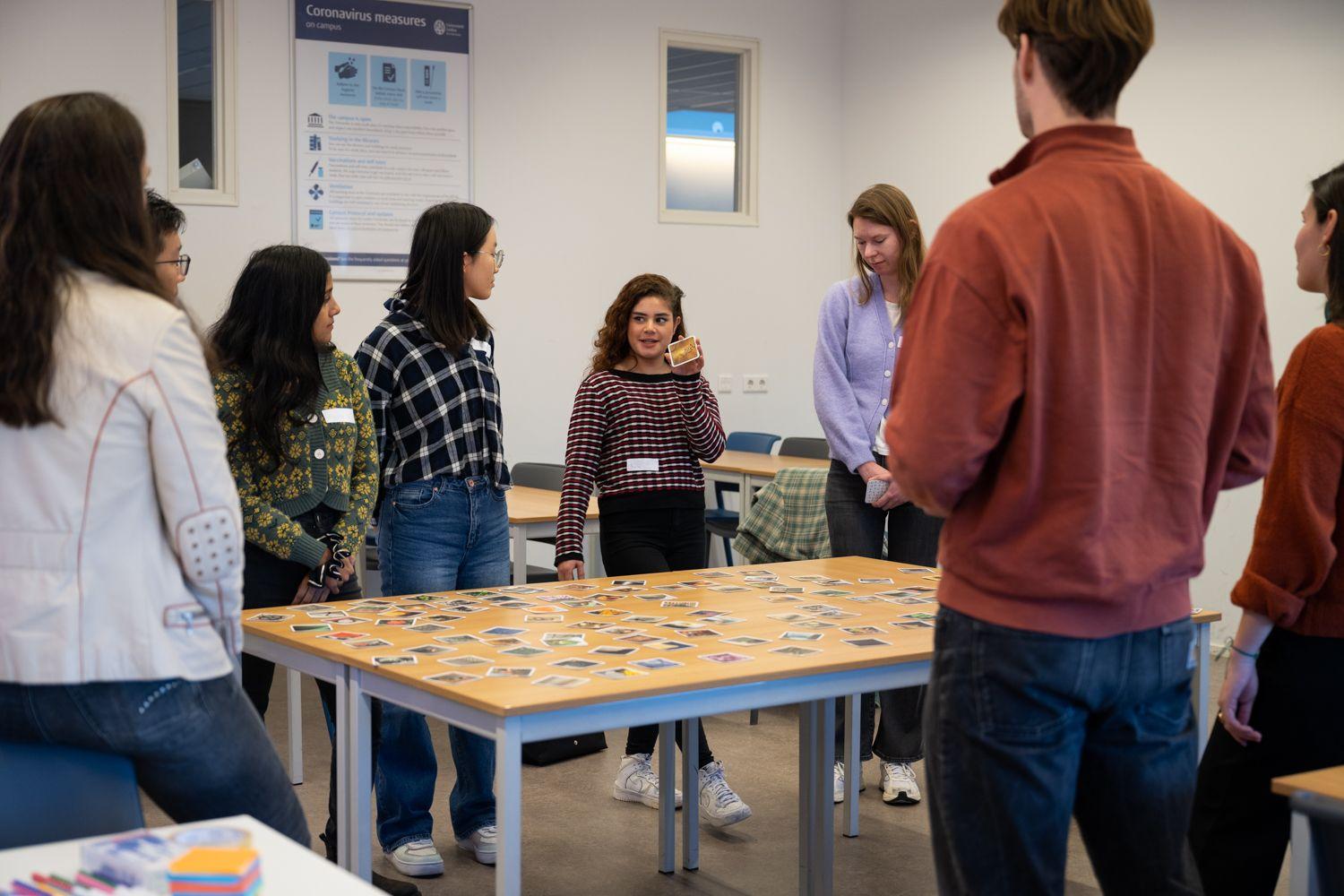 We're off! Today, 48 students together with 9 institutions and companies started in four Interdisciplinary Thesis Labs with a range of important sustainability questions. From the circular city and water-efficient greenhouses to sustainable aviation and hospitals.
The Thesis Labs are playgrounds for interdisciplinary learning and research based on real, diverse practical questions, formulated in advance by participating companies and organisations. What is the most sustainable technique for making PET/CT scans? How can smart materials and process technologies contribute to a more circular and sustainable aviation? How does living in a building made of biobased materials affect quality of life? How do you arrive at water-efficient, sustainably set up greenhouses in North Africa? 
In the coming months, students from Leiden University, TU Delft and Erasmus University Rotterdam will tackle all the questions in close interaction with external partners and fellow students from other programmes. They will write an individual Master Thesis, benefiting from each other's perspectives and experiences. And so they provide the companies and institutions involved valuable knowledge and insights.
"A good vibe!" "Lots of creative energy," we heard partcipants saying. We are very curious about the results!