Our colleague Fenna Plaisier, has won the Stans Award Beste Outreach 2019 for the podcast Uit de Ivoren Toren! The annual Stans award is a prize presented by the Institute of Environmental Sciences of Leiden University. 
The Podcast Uit de Ivoren Toren (English Beyond the Ivory Tower) was launched last year. The aim of the podcast is to add the voice of scientists to the public debate around sustainability. In this way, we want to bring scientific insights into society. We believe it is important to make scientific research understandable.  The podcast is in Dutch.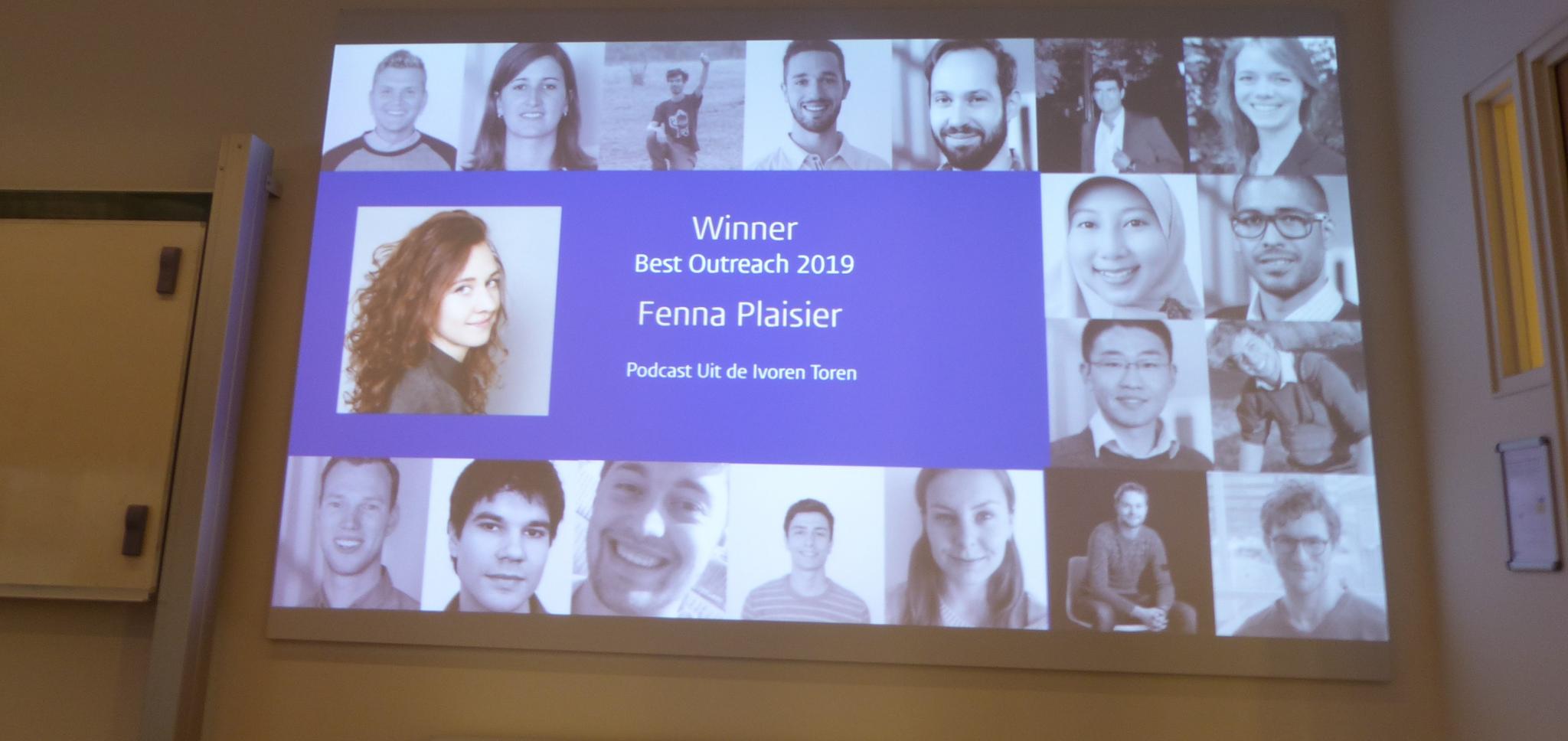 Topics covered in Season 1:
What is the future of hydrogen?
Are high-rises the real solution to our housing problems?
Can we have eternal economic growth in a circular economy?
The material demand for our energy transition.
What is Urban Mining?
Food forest as a solution for sustainable food production.
How to deal with critical materials?
Pesticides in the Bulb Region
Follow Uit de Ivoren Toren via your podcast app:
Spotify 
iTunes
Stitcher 
Next season
The next season will go live on 5 February 2020 with Carel Stolker, president of the Leiden University, and Bas Eickhout, Member of the European Parliament for the Green Party.