In this 4-week long biodiversity challenge, the LDE Centre for Sustainability Students invited other students from a broad variety of studies across Leiden-Delft-Erasmus universities and beyond to come up with a biodiverse and sustainable design of greenfields around the Mercedes-Benz factory in Bremen, Germany.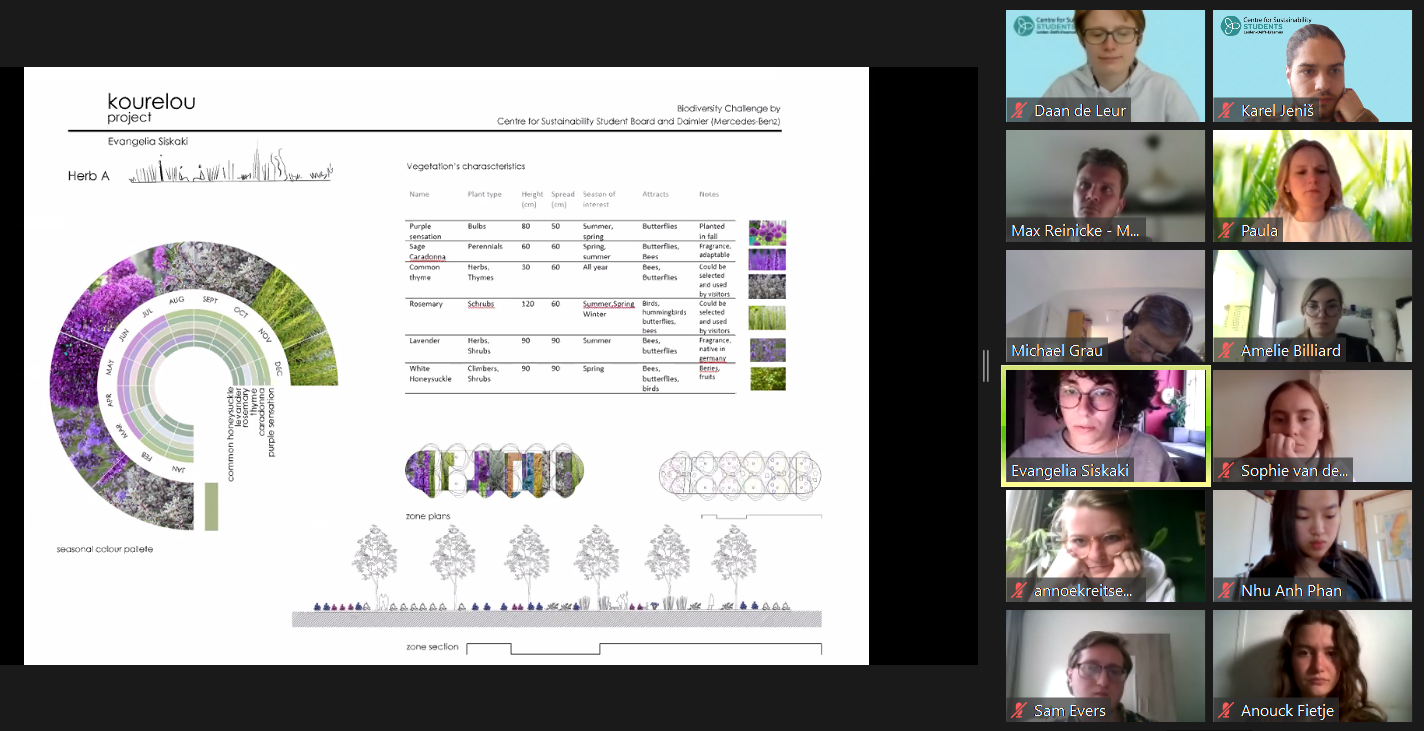 The challenge was in combining the aspects of biodiversity, visuals and economics of a design for the available areas around the factory. The participants learned about location-specific fauna and flora species in the North Germany region, and tried to increase the biodiversity rating of the areas. Along with that, they were challenged to take into consideration the representative value and interactivity with the environment for employees and visitors. Finally, the economic aspect had to be taken into consideration to balance the initial investment and maintenance costs related to the proposed designs.
Three designs were presented during the final session, with Evangelia Siskaki being the winner of the challenge, followed up by the team Mercedes Bees and Mercedes Greenz.
I am glad to have met the Centre of Sustainability Students team and Max! The biodiversity challenge by CfS Students and Mercedes- Benz was an opportunity for us to be creative under the terms of biodiversity and sustainability. For me the real challenge was to transform a green divider into a living green space where people and other species could co- exist. Small interventions to human altered landscapes could have great outcomes when working together with bigger targets that focus on the conservation of biodiversity. 
Evangelia Siskaki - Challenge Winner