The national goal is that in 2050 the Dutch economy is fully circular. 
The region of Leiden is actively playing its part and contributing to this necessary goal.
This goal still seems quite far away, but we also still have a long way to go.
How can we turn this ambition into reality?
This question is currently being tackled by our partners Economie071, the municipality of Leiden, Copper 8 and CML of Leiden University, by means of conducting Masterclasses about the Circular Economy. 
The Masterclass consists of four sessions, each covering different depths of the topic.
The classes started with basic theory and moved on to more advanced theory about the complexity behind transitioning to a circular economy.
The last two sessions on Tuesday 18 December and Tuesday 15 January will cover business cases and opportunities in the circular economy.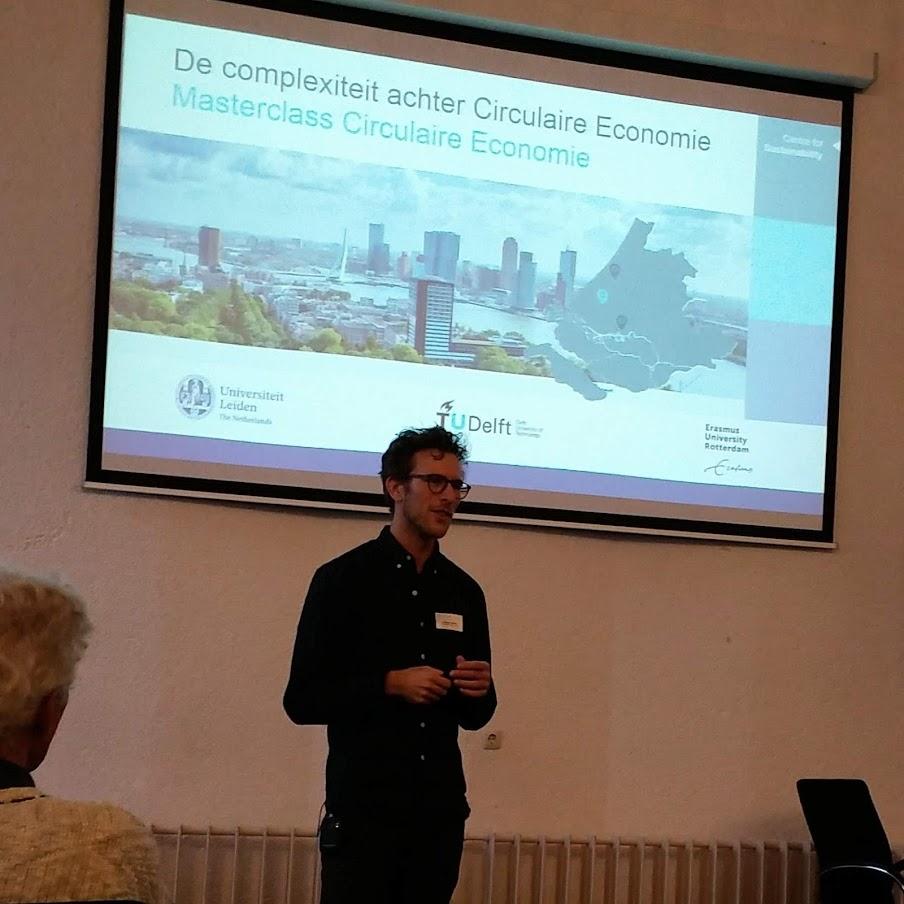 The class is well attended by clerks, business owners, educators and circular economy experts.
The interaction between the various parties during the break-out sessions lead to interesting discussions. Attendees have come up with new business ideas and opportunities to create more sustainable business models, and are inspired to take theory into practise by applying lessons learnt within their own businesses and workspaces. 
"There are many more opportunities within the Circular Economy than I had previously thought. Not only that, if well done, it doesn't need to be hugely expensive either and can, in fact, be profitable", a participant notes, as he goes on to describe an opportunity to turn waste into useful material. 
"For example, when company clothing is worn out, the waste cloth can be used as a cleaning material or shredded and refabricated into gloves or furniture filling."
This way, the material may stay within the same organisation and is given a second life by means of creating a circular model.