Every other week, we follow a student from one of our Interdisciplinary Thesis Labs. This week: Fleur van Duin, master student Biology at Leiden University from our Sustainable Horticulture Lab organised together with the World Horti Centre.
I believe that biodiversity outside the greenhouse can be beneficial as well, and I hope that with my thesis I can convey that message." 
My name is Fleur van Duin, and I am in the second year of the MSc Biology at Leiden University. In my studies I focus on biodiversity and sustainability, and I am especially interested in solving issues at the interface between nature and society. The Sustainable Horticulture Lab seemed to be the perfect addition to my study program.
I am originally from the Westland municipality, famous for its greenhouse horticulture. So naturally, I have some affinity with the industry. I noticed that the relationship between horticulture and local residents was changing. Historically, horticulture was embedded in the Westland-identity, but nowadays some locals are beginning to show resistance towards the development of the large high-tech greenhouses by which they are already surrounded. I strongly believed that this conflict could be mitigated by enhancing the green infrastructure around greenhouses. Not only because it would make the environment visually more appealing, but also because a greener environment could provide some beneficial services, such as noise reduction and water regulation. Besides that, I believed that a green environment would be beneficial to the growers as well: biodiversity around the greenhouse could enhance pollination and pest control. So, earlier this year, I did a research project to gain insight in stakeholders and their objectives. Right now, within the program of the Sustainable Horticulture Lab, I am exploring the current state of biodiversity around the greenhouse and trying to identify the opportunities for biodiversity enhancement.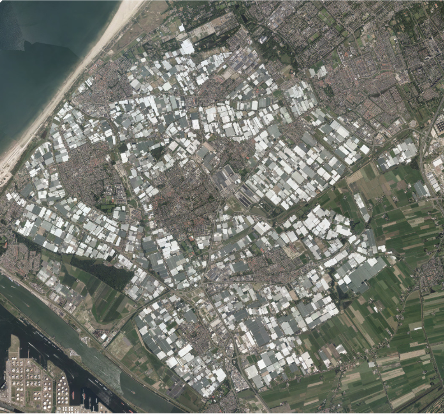 With the Sustainable Horticulture Lab, we have visited some very interesting places, such as the World Horti Center and Koppert Cress. We also had a very exciting webinar by Henry Gordon Smith about his company Agritecture. Recently, we went to Koppert (Biological Systems), where we learned about the use of beneficial insects inside the greenhouse. In the production of many different crops, these insects play an essential role in pollination and pest control. It was inspiring to hear more about how the company works together with nature. Koppert demonstrates the importance of biodiversity inside the greenhouse. I believe that biodiversity outside the greenhouse can be beneficial as well, and I hope that with my thesis I can convey that message.