Six seasoned students hand over the reins to the Leiden-Delft-Erasmus Centre for Sustainability Student board. Six novel additions bring fresh energy and ideas to the Student team.
The new academic year has begun, and our new student team is ready for another year of exciting activities to promote sustainability.  Our student board organises regular activities across four cities: The Hague, Leiden, Delft and Rotterdam. Each university in the Leiden-Delft-Erasmus network is represented by two student ambassadors each. Meet our new team!
Rotterdam Representatives
 Erasmus University will be represented by Jessica Broeders, Chair, and Viki Halasi, Treasurer. "We are going to make sustainability more accessible and simple", the enthusiastic Rotterdam pair exclaim.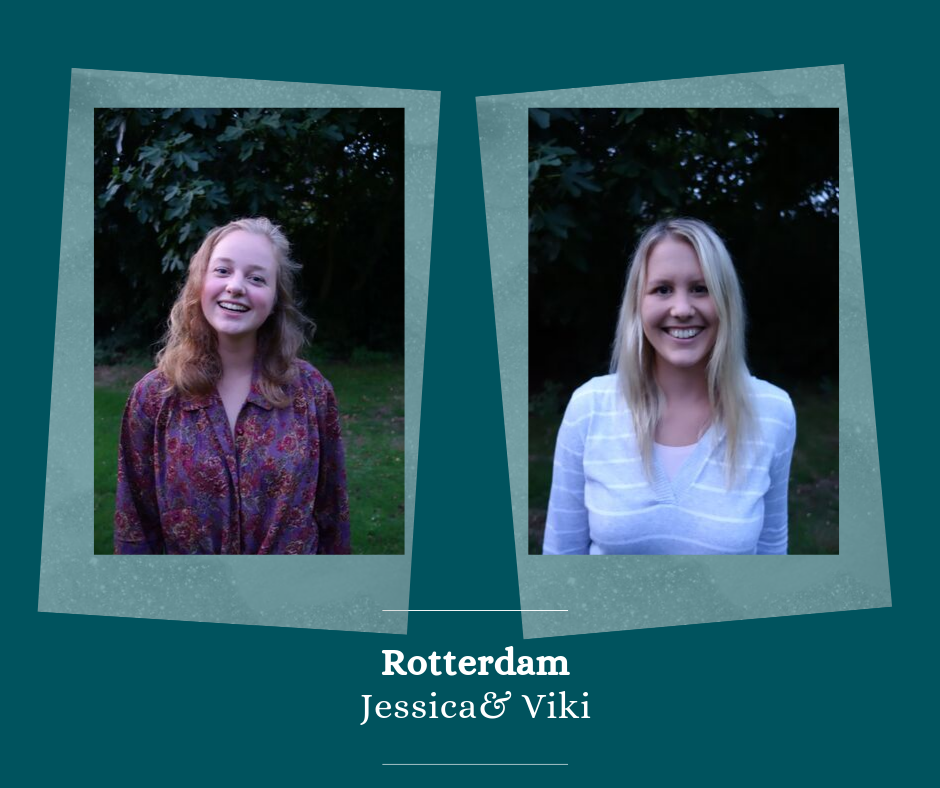 Jessica recently travelled to Thailand, which was an eye-opening experience for her. There, she gained a different perspective on the impact of (plastic) pollution and using excess materials which can easily be replaced with sustainable alternatives. She has taken the message home with her, and she adds, "I enjoy finding ways to break sustainability down into something tangible so that it is not just this huge environmental issue that is far from home." 
Viki is motivated to create more awareness about environmental issues, and, why- and how to live a sustainable life.  For her, it is vital to support local communities and re-think global economics and trade with a more critical approach.
A look at Leiden 
Leiden University has representation in both the cities of Leiden and The Hague. The Hague provides an ideal point for events organised by the Centre for Sustainability Students as the main campus is easily accessible from all Leiden-Delft-Erasmus locations.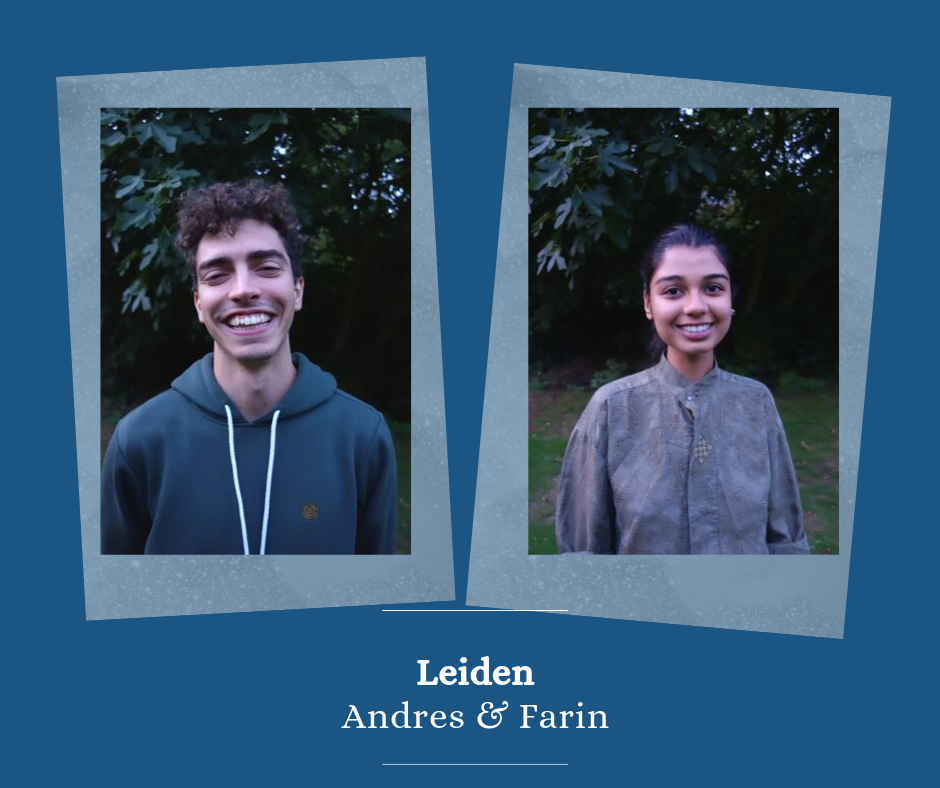 Andres Oliva Lozano and Farin Hossain* are responsible for communications in the student board, with the roles of Community Manager and Secretary respectively.
Farin* hopes that "sustainability will become more than just a topical issue" and that it becomes an integral part of society.  Andres too notes the urgency and importance of sustainability. Together, they aspire to inspire by exploring pressing issues through an academic lens to create a comprehensive picture.
The Delft Duo
Students Quirien Reytenbagh represents the technical university as Event Manager, and Kristin Hustrulid as Brand Manager.  The pair is eager to bring professionalism and expertise to the board to organise high-quality events.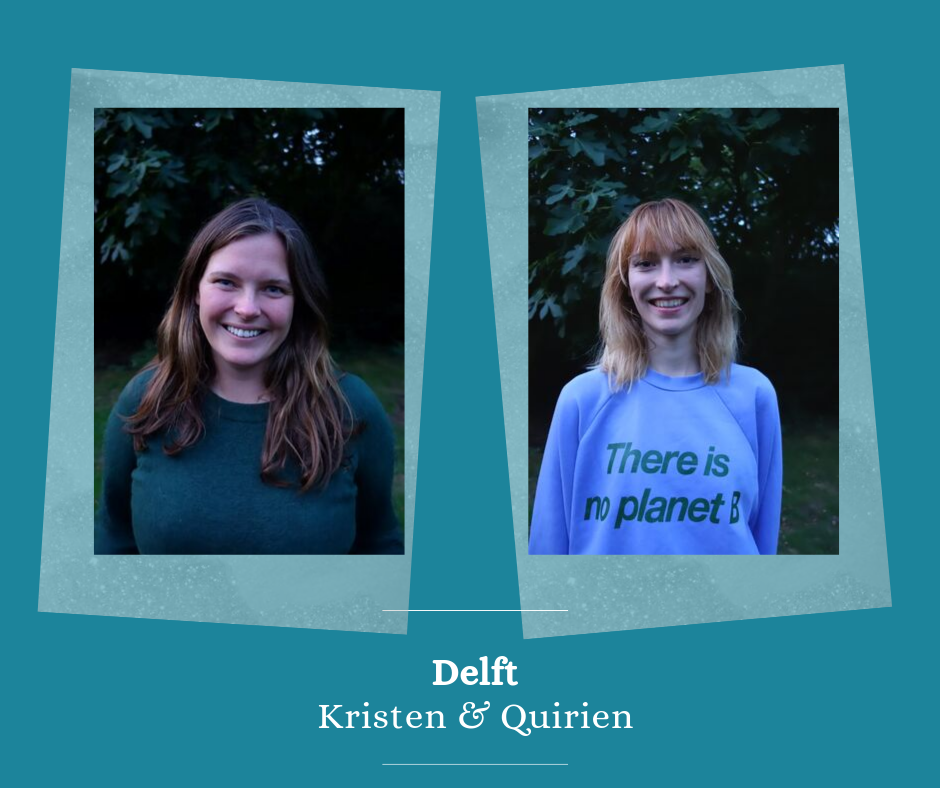 "Sustainability is about taking responsibility", according to Kristin, "it is about being aware of how resources are distributed, and consciously changing unsustainable patterns."  Kristin's ambition for her student board year is to link technology and ideas to build the knowledge needed to bring change in society.
Quirien too is eager to provide food for thought. She adds, "as a personal ambition, I would like to create opportunities at our events for participants to meet professionals and other students to help you pursue your sustainability ambitions. What good is knowledge if it isn't shared?". 
Upcoming events
Meet the new student board at our upcoming events! We will be present at the 'Day of Sustainability Symposium' in Delft on the 9th of October. There will be amazing talks and workshops from the people of the municipality, industry, academics and research will give you a well-rounded idea of sustainability, and will pave the way for you to explore how you can make a difference.

On the 23rd of September, the LDE Centre for Sustainability is organising the 'Master Thesis Market: Sustainability'. Here, our research Hubs will present the Knowledge & Innovation Programmes. Students will have the opportunity to connect with the Hub coordinators and explore possibilities for research collaboration.
Follow us on Facebook to find out more.
Farewell from the 2018-19 team
Outgoing members of our student board look back proudly at a good year. 
Matthijs sums it up well: "while working together with this diverse team of amazing people, we were able to spread the message of sustainability and organise great events". 
We would like to thank Thijs van Lith,  Lia Alvarez, Adela Svobodova, Shivaani Harmsen, Jonathan Budez and Matthijs Malkus for the hard work and enthusiasm.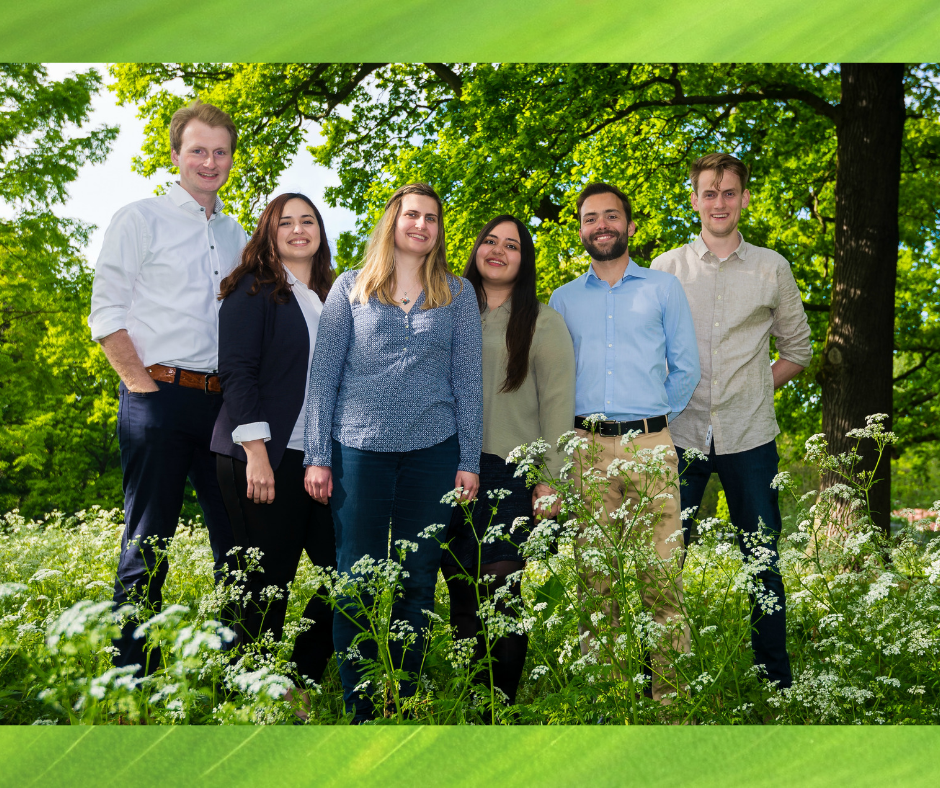 * Farin will enter the role on the 9th of October