The GreenTech Congress is a platform where global business developers and other interested parties came together to experience Dutch innovation in the horticulture sector.
Students of our Greenport Hub got the fantastic opportunity to attend the conference in Amsterdam. The event provided insights into all that the agricultural industry has to offer and allowed for open interaction with the students where they got acquainted with various developments taking place.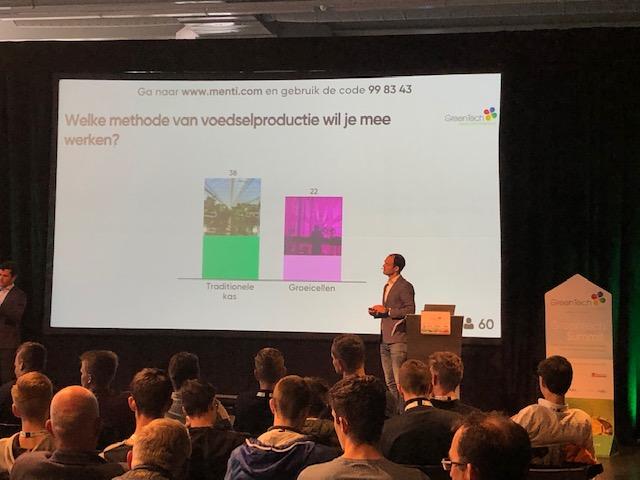 In recent years, the innovative agriculture sector has been collaborating with business-owners, governments, and research institutes as a result of initiatives of the Greenport Hub. The further stimulation of the 'tuinbouw akkoord' (Horticulture Agreement), the newly implemented ambitions for circularity and sustainability in the sector creates a need for research and many possibilities for our students. 
Our student Julian Ros attending Water Management at TU Delft was part of our delegation at the GreenTech Congress. "I am enthusiastic about contributing to the water theme within the sector. The openness and networking atmosphere at the Congress gave us students opportunities for internships, thesis topics, and even careers for in the future," he noted with enthusiasm.
  The open and intriguing atmosphere at the Congress gave allowed for networking opportunities, and possibly internships and more! I am enthusiastic about contributing to the water theme within the sector." - Julian Ros, student MSc. Water Management
Julian further added, "as university students, this was the first visit to the HortiTech. We weren't the only students to get this opportunity, as college students were also part of fun activities to get acquainted with the sector. As such initiatives involving research institutes grow, we hope our theoretical expertise can be recognized more fully, and applied to the demanding and ever-growing field of horticulture, nationally and globally."