What does integrated urban development mean? To what extent is this currently being implemented within the municipality of Rotterdam? How could this be improved? These and other questions were raised at the follow-up day of the training Urban Development on 8 November at the Veld Academy. 
But what did the training entail? The Urban Development training was concerned with how broad social themes relate to spatial and physical urban development. The complexity of these themes require a multidisciplinary and integrated approach from policymakers in all domains. The course was given by Ruth Höppner, architect, sociologist and co-founder of the field academy and by Saskia Ruijsink, expert in strategic spatial planning and scientific coordinator of the Cities Hub, Leiden-Delft-Erasmus Center for Sustainability. The students were taught the necessary tools for integrated area-oriented working in two blocks of 3.5 days.  
On 8 November there was a follow-up day of the training, which focused on reflection and evaluation. It was organized by the Veldacademie in collaboration with the Leiden Leiden-Delft-Erasmus Center for Sustainability (LDE CfS) and Resilient Delta Initiative (RDI). Participants who had followed the Urban Development training (of three years), potential and interested new training participants working  at the municipality of Rotterdam and academics from TU Delft, LDE CfS and RDI were present. As the alumni reflected on the training, a recurring theme was the relevance of a collective focus within the group. In the training they learned how input from professionals with different backgrounds can be combined by creating a common framework. Listening and discussing different perspectives stimulated everyone to think more integrally. Or in the words of  Sandra van der Leer ''I would highly recommended this training to all colleagues who are involved in urban development. You do not only get to know your city better, but you also learn more about your colleagues and their methods." A suggested improvement was to combine the training with a mini workshop that focuses on a real case that you are working on with colleagues; in this way you could test the tools you learned during the training. This approach was already successfully applied in the work on the Charlois district and can be extended.  
Jurrian Arnold then inspired us with a presentation about the Seeligkwartier in Breda. It is a central area consisting of a barracks and the former tax office that the municipality of Breda buys from the National Government to develop it into a new part of Breda. Jurrian (office: open kaart) supervised this process. This project is concerned with integrated working between professionals, but above all it is about co-creation with stakeholders from all over the city. This requires a balance between an open process and setting clear boundaries and giving direction, an area of ​​tension that is recognized in Rotterdam.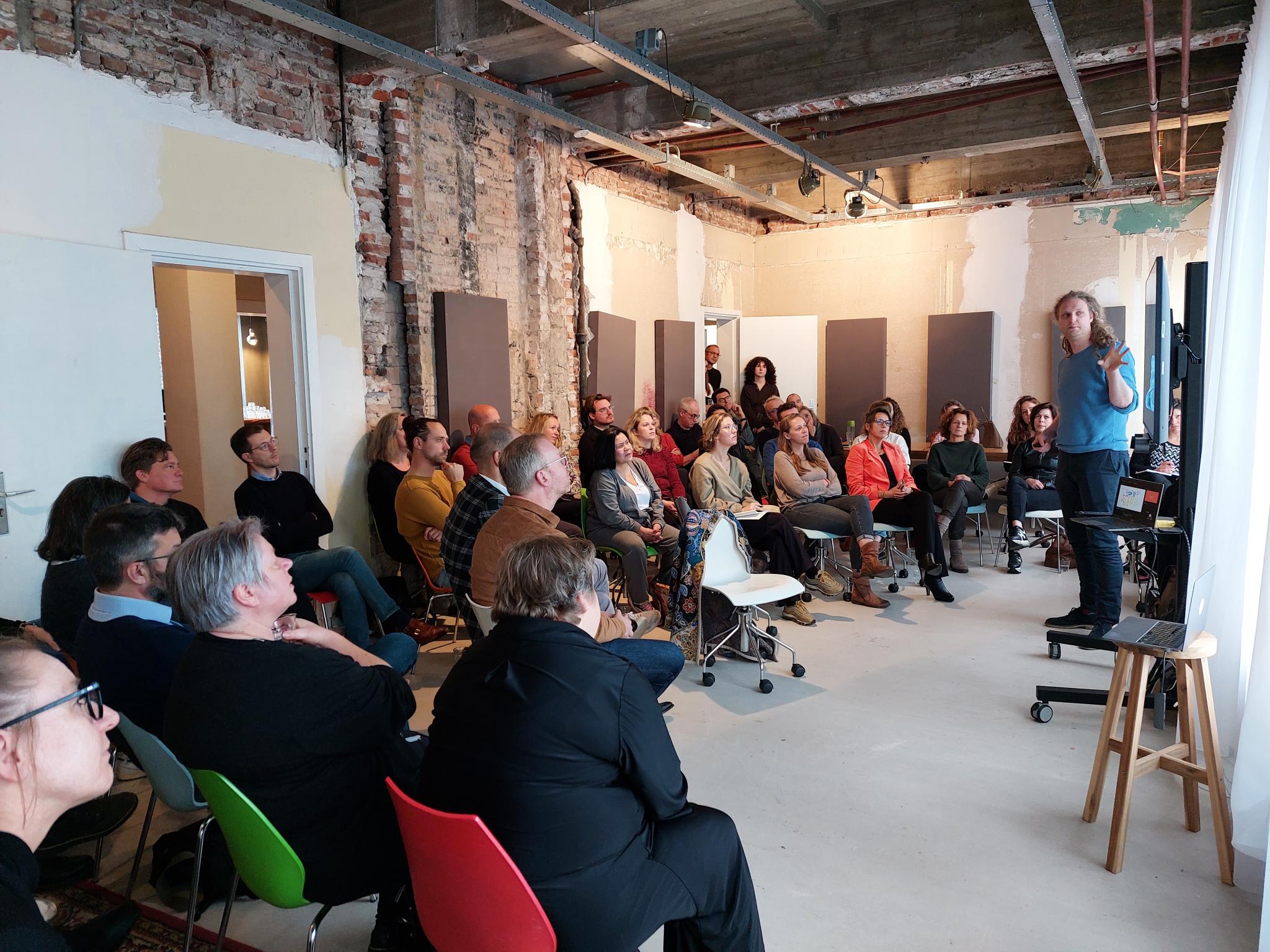 What followed after the introduction programme was the shuffling of tables, chairs and posters. The 'World Café' was being set-up. The purpose of the World café was to have a discussion in a small group with participants from both a practical and scientifical background on various themes. This was done in two rounds, in the first round they looked at the current situation and during the second one at the desired future situation. Experience within the municipality of Rotterdam was shared and discussed. The importance of this discussion session was underlined by Prof. dr. Dr. Ellen van Bueren (TU Delft) in her introduction speech;
'There is currently a gap between science and practice. Many theories are developed from the university, but by listening to your practical experience, we can test and improve them''.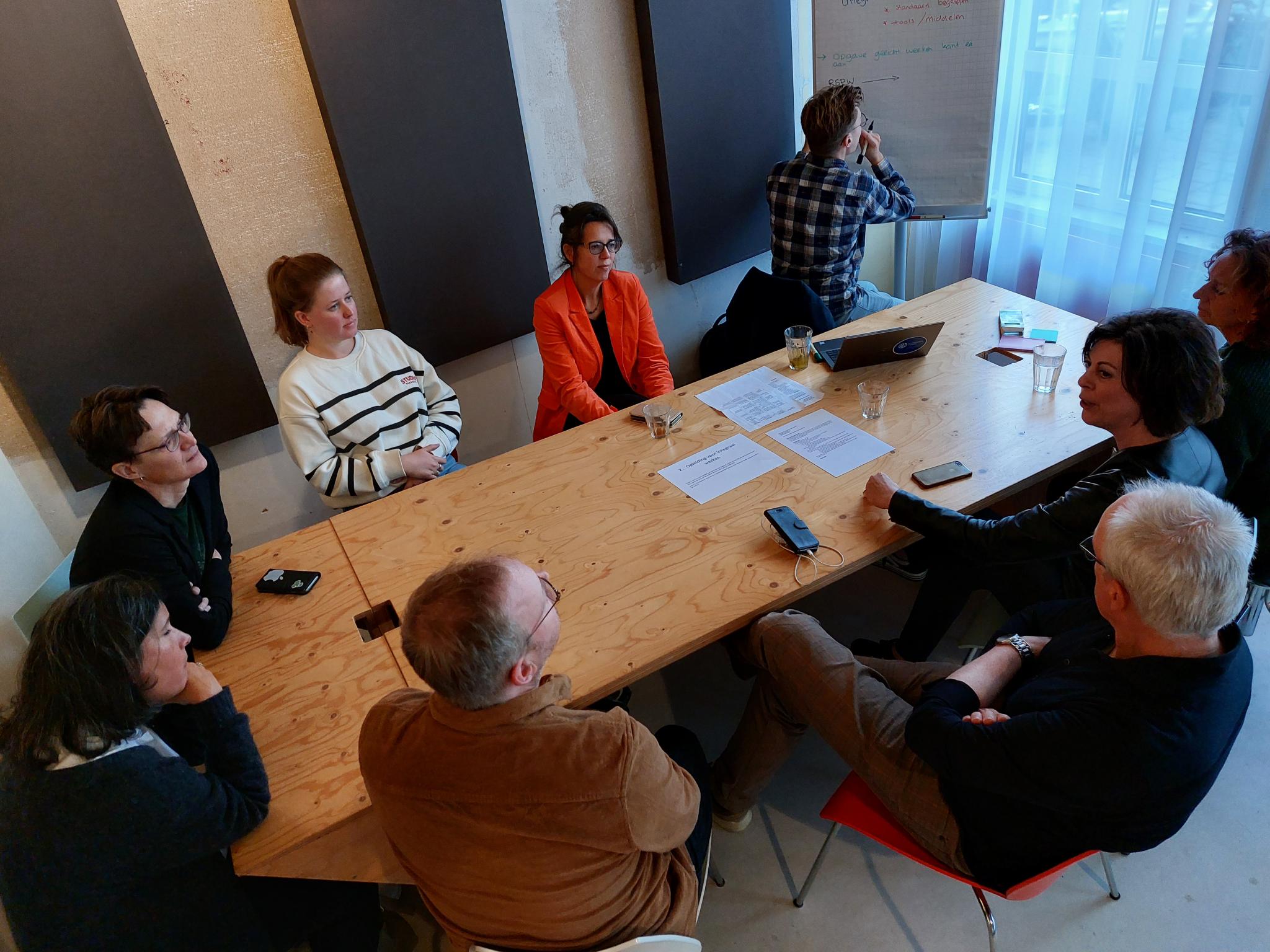 And there were definitely discussions in the World Café, the topics differed from the current offer of training programmes to casuistry. The problems and solutions that were discussed did justice to the complexity of the subject of integrated urban development. For example, in order to work in an integrated manner you have to be aware of each other's plans, but how can you find each other in time? How do you ensure that enough money and time is allocated to working together? The urban development training provides clear guidelines, but how can you integrate the training with regular work processes? In other words, food for thought and a successful day.  
Do you want to know more about this training, or integrated urban development? contact Saskia Ruijsink via s.m.ruijsink@tudelft.nl