Resilient Cities Programme: Knowledge Café
On the 23rd of March, at the Living Lab in The Hague, a successful second edition of the Resilient Cities Programme's Knowledge Café took place. A keen and dynamic assembly of students, academics, policymakers and professionals met to discuss the ongoing research of the Resilient Cities Programme. The Knowledge Café provided a constructive platform for different parties to explore various angles on the current research.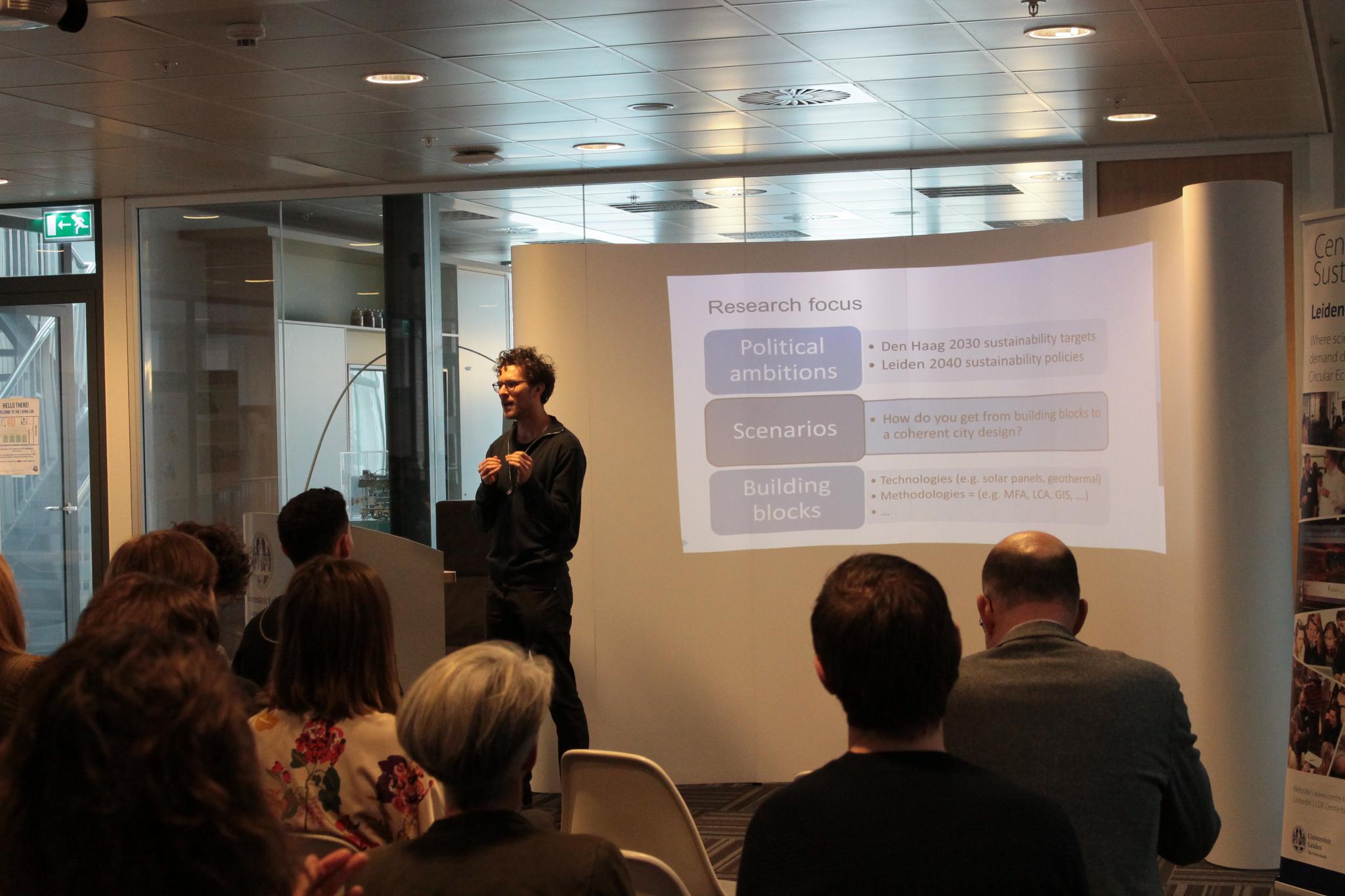 The research on sustainability and resilience was introduced by programme coordinator Benjamin Sprecher. He explained the workings of the programme, where the partners provide interdisciplinary students with the opportunity to work on real-world cases and get insights from civil servants, politicians and experts.
Integration of Research
Following the introduction, the audience got an insight into the current projects at the Resilient Cities Programme. The programme's research focuses on three broad themes: the energy transition, circular economy, and the effect of green and blue infrastructure on liveability and climate adaptation. Some students also researched sustainable mobility and food. The thematic focus enables integration of research by sharing results from multiple angles. Complementary research questions allow for various factors to be combined to create a wholesome picture for cities.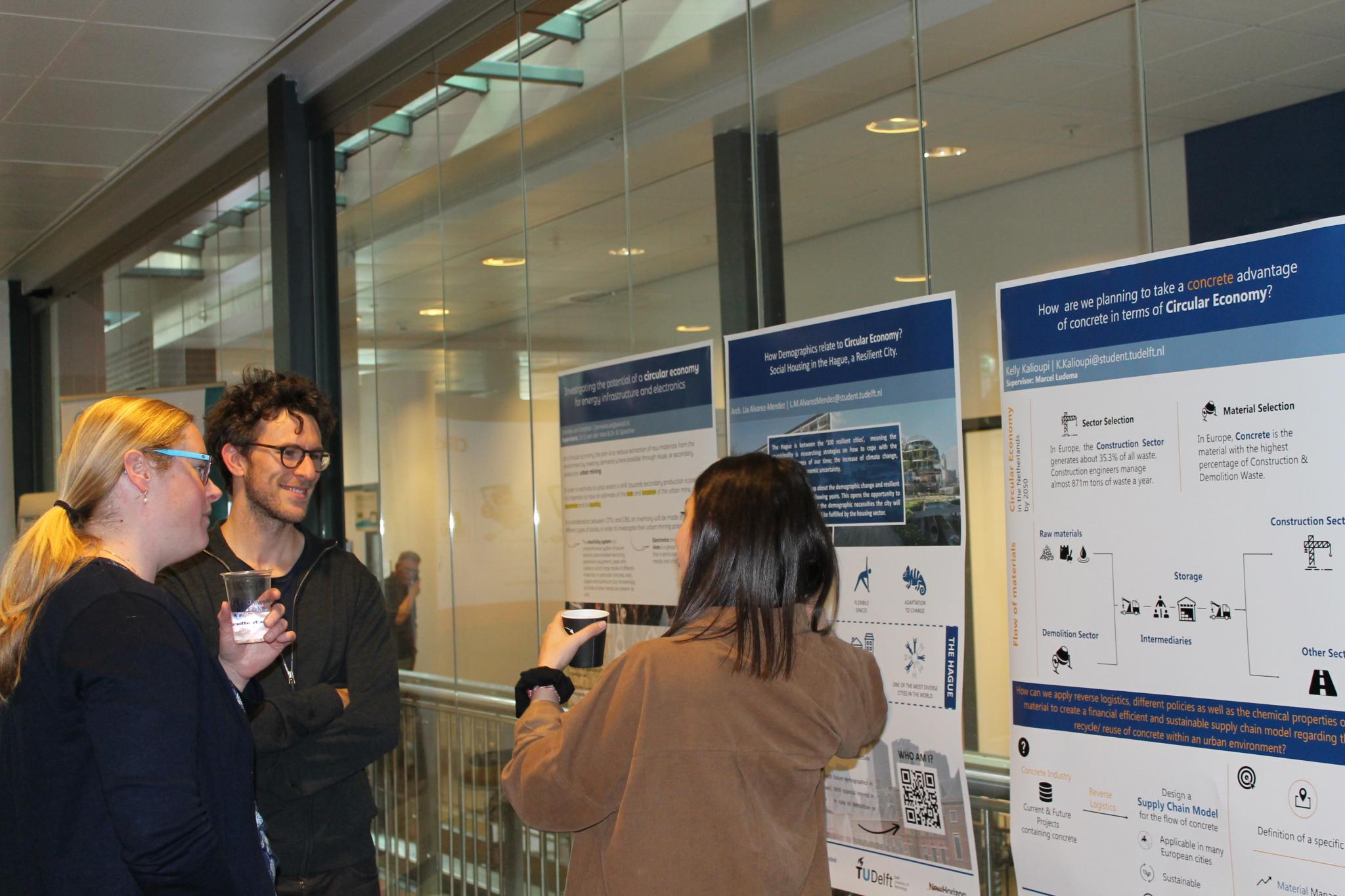 The current students presented their research in short powerful pitches, and, interacted with the audience to obtain feedback and comments on their concept and preliminary results. Subjects ranged from analysis material flows for concrete, to the environmental impact of popular menu items at restaurants in Leiden.
During this productive afternoon, students and experts got to discuss and share ideas, and explore further potential collaboration.
We would like to thank everyone for the interesting discussions and valuable input!