DORP Challenges
We have categories the challenges in:



---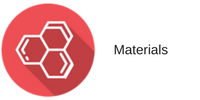 DIT - Alex en Eric 
According to the World Health Organisation, the world's population will reach 9.7 billion by 2050. 70% will live in an urban environment… an estimated 2.0 billion will live in slums. Our ambition is to develop a modular system of personal spaces/ housing, robotically/ cnc -produced and easy to move and erect.
Puzzle Peace - Studio Davero
​​Can one multifunctional design solution foster the various furniture needs of a festival? The Puzzle Peace creates a smart furniture design that consists of one system of 'puzzle pieces' with which diverse types of furniture (tables, seating, stages, bars), but also their packaging and storage can be made. With this design solution we aim to optimise use of material, space, time, finance, environmental impact of the festival while creating social opportunities and a unique experience at the festival. The design shows the user that more is possible with the same means. If people come to realise the benefits of this type of design and systems we could optimise the society and world around us in regard of the themes mentioned before.
What else to do with a Comp-A-Tent? - Comp-A-Tent
​​​​​​Currently, around 20% of the waste that is produced at EU music festivals, consists plastic waste of (festival) tents. These tents are thrown away/left behind after the festival. We developed a biodegradable tent and at DORP we will test the user experience, develop our business model and see if our patented material an also be used for other purposes.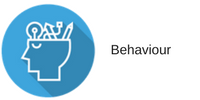 DORP Radio
Communicate and interviews about what is going on at DORP
ChillHill - Art 'n Sound Minor FDF
We want to find a way to reduce stress, which is caused by hard work, in this case at the festival. The goal is to create an efficient working environment that also incorporates stress-relief techniques. According to research, if people are less stressed, they will be happier in general and, thus, they will be more likely to make more environmentally-friendly decisions.
ECO coin - Next Nature
The ECO coin is a new digital currency that positively rewards people actively contributing to a more sustainable world. It is a community led solution that we hope will soon grow to be a global cryptocurrency used by anyone, anywhere to incentivise sustainable actions. At DORP we will investigate how to develop a social "plug and play" economy that can work at WTTV. 
Redesign packages - RUG
The design of packages influences the behaviour of people: how and if they recycle can be changed by the form/materials of the package. But what design encourage people to recycle? At DORP this will be tested! 
SF&POP - Adri Schokker
SF&POP is a research project at the Academy of Pop culture where students, researchers and teachers work together to develop new collaborative, sustainable and radical design concepts for a future DIY society. By breaking the boundaries between different social and cultural groups and by science fiction storytelling, the project aims to find new ways of collaboration between different layers and groups in society. At DORP they will visualize the festival of the future. They will ask you what you think the festival should look like in the futrue, and will process this image in drawings and sounds!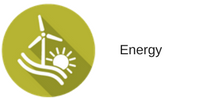 SolarTaxi (Solar boats)
Can we design and make a solar construction to charge the battery on a standard commercial electric boat? We are going to design and build a flexible and modular framework so that everyone who owns a small boat can make it into a solar powered, sustainable vehicle without having to spend a lot of money or rebuild the entire boat.
Plug & Play / Silent Disco - Demi
In off-grid places, it is sometimes hard to get electricity, especially green power. We want to use the power of electric cars of visitors to power things at the festival. Our ambition is to enable events (incl. festivals) and the visitors themselves to power the the festival through the (otherwise wasted) surplus of energy generated by electric vehicles. At DORP we will investigate a business model for this and look into the technical specs.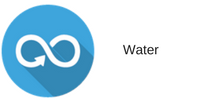 Hair washer District - Sachi Miyachi
It is all about water; How to provide 10 litres water per person to wash hair in an ecologically sustainable way? How to build a constellation of purifying water technology to use water from the pond and an architectural solution to run the whole structure of this hair-salon. How to construct the water cleaning system for usage and for discharge, plus a pumping and lifting? The project aims to accentuate the importance of local and direct structures for relationships between people and to reflect the growing disappearance of communities within society and its consequences.
Soda without bottle - Saru Soda
Saru Soda are syrupmakers with a fresh look on sodas; We use 'whole' ingredients and out-of-fashion recipes to make an alternative for the current big-brand softdrinks. To speed up the point of sale we hacked a post-mix machine, and are learning how to bottle locally at breweries, so as not to ship too much water around. Secondly we think that drinking water on outside events is a very underdeveloped process, and we seek to make and freely distribute  a blueprint for the infrastructure necessary for good water distribution, so that the smaller festivals and events will be tempted to ban shipping bottled water.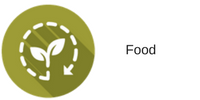 The Spoonery - Allison Dunker
The  passion  behind  the  cause  is  environmental  and  ecological,  because  current  plastic alternatives  for  cutlery  and  tableware  are  not  disposed  of  properly  and  end  up  in  our oceans,  endangering  sea  life  and  in  turn  also  the  human  food  chain.
Burgs Food 
Insects are the future! The Burgs Food Boys are working on burgers made out of crickets! They have past the tasting test of the Welcome to The Village jury and will sell the food during the festival!