Location
Van Steenis, Einsteinweg 2, 2333 CC Leiden
A smooth transition to a circular economy requires more than technological innovations. We need to fundamentally redefine our relationship to materials. How do we do this?
Dr Maikel Kuijpers will argue that the past is a powerful tool to achieve this. Not only because we can learn from the past, but because the past provides us with stories that we can act upon.
Dismantling our traditional linear economy and transitioning to a sustainable one creates tensions that are easily exploited in the political arena. At times of transition, people increasingly turn to their heritage and traditions. The nostalgia arising from this tend to be viewed in a negative light as they curb a quick transition. But we can also use nostalgia productively. Through the past, we may anchor innovations, and balance them with tradition.
As an example, the notion of craftsmanship is employed. Craftsmanship can act as a trope that carries the values of a circular economy across all layers of society. Craftsmanship is deeply rooted in the past and this gives it considerable emotional force. Traditional craftsmanship can also inspire. Architects are rediscovering the mortise-and-tenon joint as a strong, simple, and sustainable building method. A sustainable economy is an economy of craftsmanship, with fewer, better things, that are made or built to last.
It is in such manner that this presentation engages with a core concern from the NWA circular route: "Implementing a sustainable circular economy requires the public and consumers to recognise and acknowledge its core values, accept the changes accelerated by circularity, and support the circular economy by their behaviour." We need stories from the past to make this happen.
About the speaker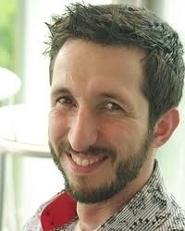 Dr. Maikel Kuijpers is an assistant professor in European Prehistory at Leiden University, Faculty of Archaeology and research coordinator for the LDE Centre for Global Heritage and Development. He holds a PhD from Cambridge University. Maikel takes great interest in the relevance of archaeology for today's challenges. Arguing that "archaeology is a way of thinking" he uses the past as a resource to understand fundamental processes that shape our societies. He is the producer of the documentary The future is handmade. He has published for the Conversation and World Economic Forum, and he helped develop the board-game EPOCH: Early Inventors, based on his lectures on prehistoric innovations.
Get inspired and register for this lecture.
This lecture will be held in the Van Steenis building on the 17th of December at 16:00 hrs.
3E Lecture Series
The EEE lectures are a monthly cross-disciplinary lecture series where globally renowned and inspiring thinkers and scientists are invited. 
Ecology, Energy and Environment are three of the major themes of our time which encompass the key challenges regarding our planet's future.
We collaborate the Institute of Environmental Sciences to organize a monthly cross-disciplinary lecture series where we invite globally renowned and inspiring thinkers and scientists alike to address these three pillars of science.
Find out more about the 3E Series here.