Location
Wijnhaven 3.48, Turfmarkt 99, The Hague
Come join us for a 'Screening + Panel Discussion' about the Last Wild Rivers in Europe on the 21st of November in the Hague! 
Are you aware of the on-going and planned hydroelectric dams in the Balkans? Are you familiar with the potential impacts on ecological and human systems of such developments? During this event, we will shed a light on the river damming process that the Balkan region currently faces. We will touch upon topics like nature conservation, sustainable development, local identity and (feminist) activism.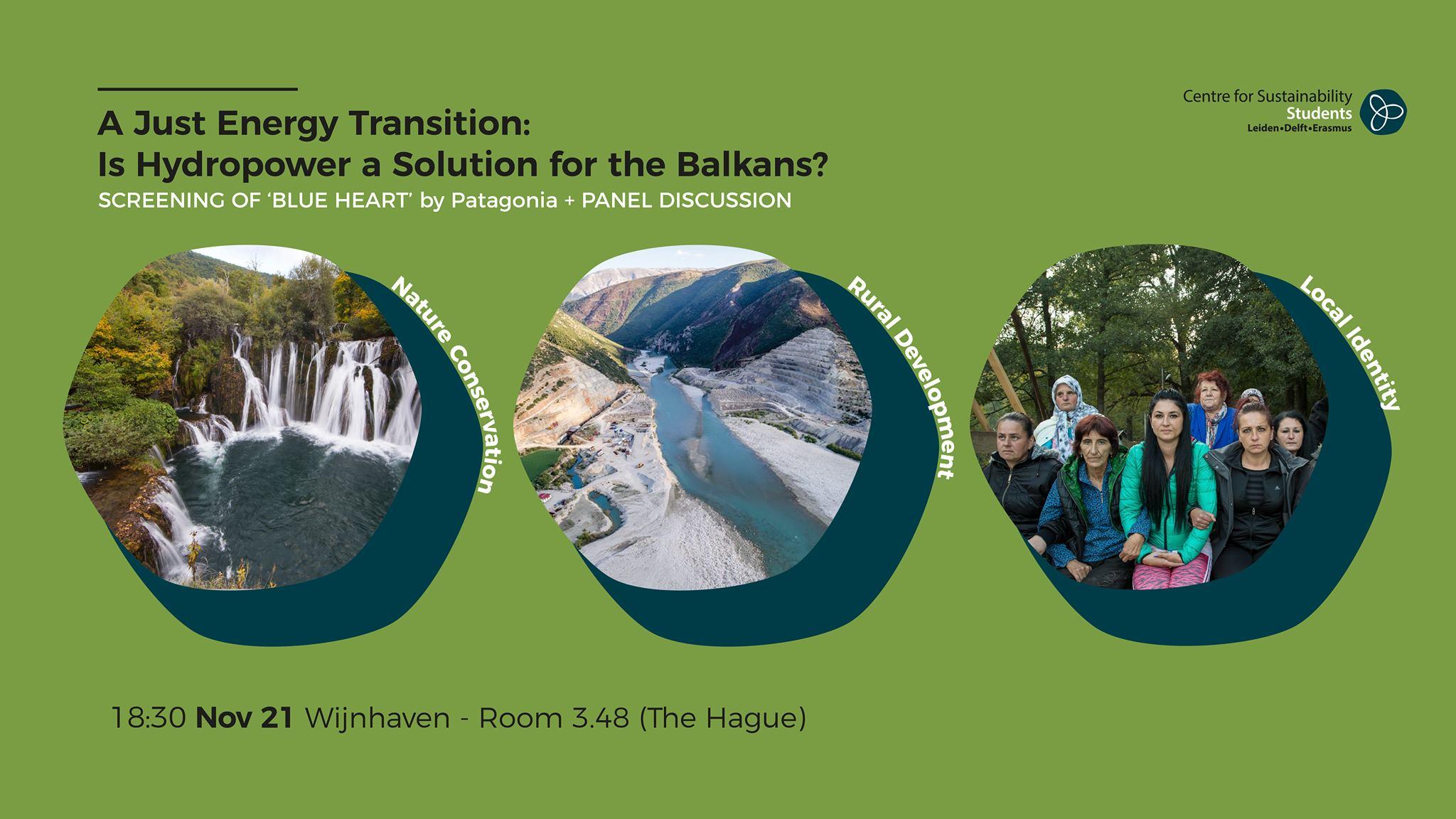 Blue Heart
More than 3,000 hydropower dams and diversions are either proposed or in the process of being built on Europe's last wild rivers in the Balkans and will cause irreversible damage to rivers, wildlife and local communities. Blue Heart documents the battle for the largest undammed river in Europe—Albania's Vjosa—the effort to save the endangered Balkan lynx in Macedonia, and the women of Kruščica, Bosnia and Herzegovina, who are spearheading a months-long, 24/7 protest to protect their community's only source of fresh water.
The Discussion
The screening of the Blue Heart film will be accompanied with an experts panel. This discussion will look at a larger scope and attempt to answer questions that arise from the documentary, like: 
•    What is the role of European hydropower in the energy transition What are the alternatives?
•    What are the trade-offs between fighting climate change and protecting river ecosystems and communities?
•    Does society have an obligation to protect and preserve natural spaces, such as wild rivers? Why (not)?
•    What is the role of local activism in the energy transition?
After the panel discussion, there will be a borrel where we can continue the conversation. Free sustainable drinks and snacks will be provided at the borrel! 
.