Location
X Delft, Mekelweg 8-10, Delft
Curious about the history, progress and prospects of sustainability? Excited to learn about the energy transition, waste management, true pricing and provincial perspectives on the green matter whilst getting hands-on experience in going circular? Then join us for the Day of Sustainability Symposium 2019 and let your action be your reaction to the challenges our planet is facing today!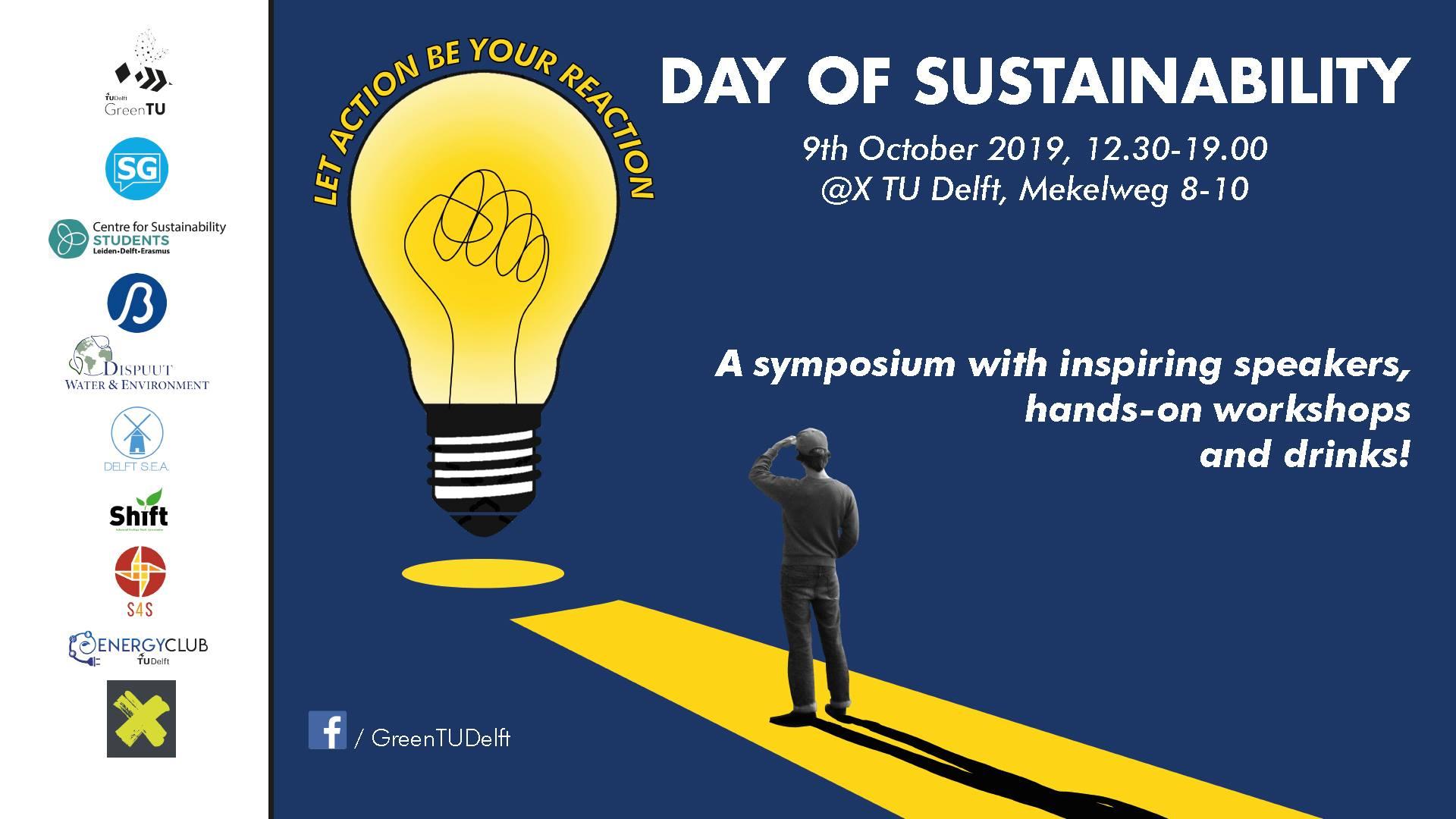 Dive deep into the global, regional and personal chapters of a greener future in a combined initiative brought to you by the student organizations of the TU Delft that promote the preach and practice of sustainability on campus and beyond. This day, filled with insightful lectures and workshops, is designed to bolster the idea of letting our actions be our reactions towards making our earth one step greener day-by-day.

Amazing talks and workshops from the people of the municipality, industry, academics and research will give you a well-rounded idea of sustainability and will pave the way for you to explore how you can make a difference. Filled with fun and knowledge, this day will help you know the tips and tricks of taking care of your plant, ponder over the true value of goods, assist your response to the climate clock and leave your mark for a better today, and a greater tomorrow.
Tickets:
X- Subscription Holders: €4.50
Attendees without X- Subscription: €6

Ticket Sales open on 16 September 2019, 12 PM.  Follow the event on Facebook for the latest updates!