Every second Wednesday of the month, the Circular Industries Hub organises the Circular Industries Talks. The goal of the Circular Industries talks is to share knowledge across Leiden, Delft, and Erasmus universities and to complement and deepen the knowledge already available within the Circular Industries Hub. As such, the CI talks serve as a platform for researchers from Leiden, Delft, and Erasmus universities focusing on topics around resource use, resilient, responsible and sustainable supply chains, material technology and product design, transition management and governance circularity. 
Join the live talk now!
Join our live talk via the button below.
Program 
The talks are organized biweekly on Wednesday morning from 10:00 to 11:00 via Microsoft Teams. Find the schedule below or in the Calendar.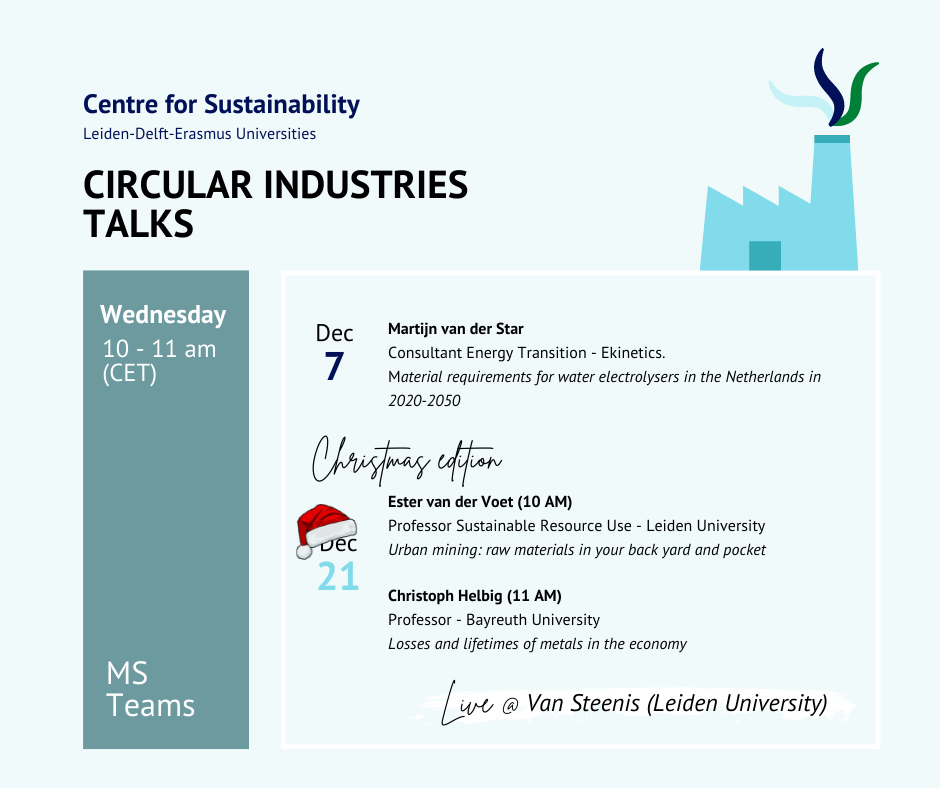 Want to be kept up to date?
Subscribe for the CI talks mailing list
Find our recaps below: