Evelien van Leeuwen, our student board member, went to the EU-China Seminar on Circular Economy to find out more about this topic. Read her report!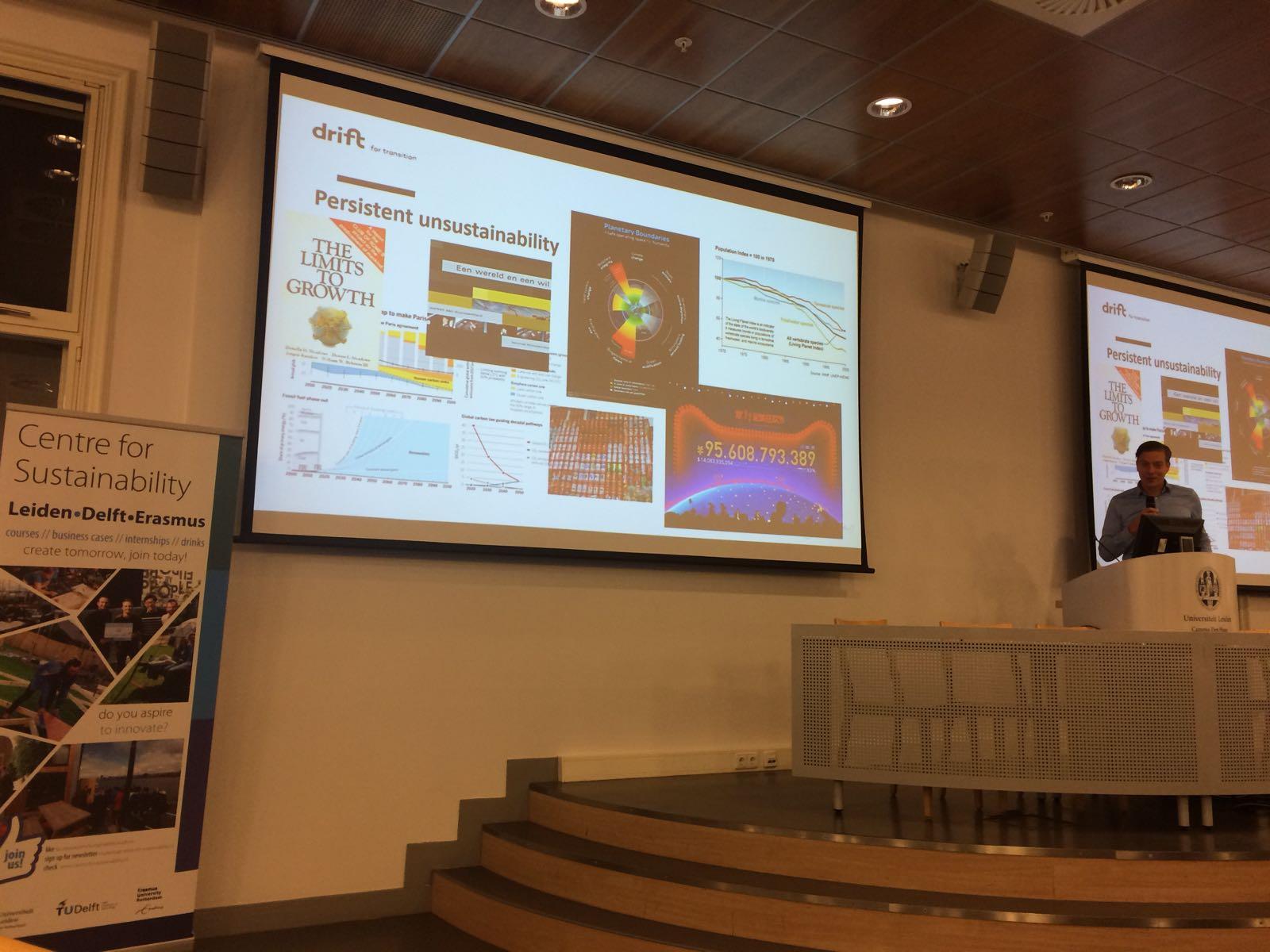 On Tuesday the 12th of December, Centre for Sustainability contributed to the organisation of a seminar on the collaboration between Europe and China in the field of circular economy. At the faculty of Leiden University in The Hague, speakers from China and the Netherlands spoke alternately about the relevance of circular economy for Europe and China. Prof. Wei-Qiang Chen, Dr. Bin Guo and Prof. Ling Han were present from China. Their stories were complemented by presentations from Prof. Derk Loorbach from Erasmus University and Prof. Ruud Balkenende from TU Delft.
Prof. Wei-Qiang Chen is doing research on the current progress on urban metabolism and circular cities and spoke about the rapid growth and urbanization in China. The quick and massive stocks accumulation in China comes with massive flows and environmental burdens.  According to Prof. Derk Loorbach, specialised in sustainability transitions management for a circular economy, we are still on the wrong pathway. It is of high importance for science to not only study problems but to engage with people that are busy experimenting with solutions. We have an understanding of biodiversity loss and climate change but we still continue to follow the wrong path.
Dr. Bin Guo and Prof. Ling Han both discussed a China based case study. Dr. Bin Guo is busy with promoting circular economy development in Ürümqi in Western China and Prof. Ling Han talked about her research on ecological efficiency of the aluminium industry in Guiyang City. Both revealing that the public awareness and understanding of circular economy is growing but the behaviour towards action is not yet set in stone.
Last but not least, Prof. Ruud Balkenende from TU Delft presented about circular product design and how the design process needs to change.
Given the substantive questions posed during the closing panel discussion, the Chinese delegation had made an interesting contribution, concluding that having a government policy in place that stimulates and promotes circularity is helpful. Another discussion topic lead towards the conclusion that waste management is a big barrier for circular economy and if we do not change the conditions we will be 'stuck in our waste'. To finish up, the true potential of a circular economy comes with redesigning products, utilising new technologies and implementing new business models.