A business case from The Fresh Produce Centre
Fenna Plaisier – community manager Leiden – Delft – Erasmus Centre for Sustainability (CfS)
Last week, the coordinator of the Greenport Hub Coen Hubers asked me if we can manage to find some students to solve a business challenge  of The Fresh Produce Centre (in Dutch: GroentenFruit Huis).  The challenge was an initiative of the "Top Sector Horticulture Network" (TKI Tuinbouw en uitgangsmaterialen).  For us, it is very important to connect students with horticulture, as the aim of our Greenport Hub is to bring scientific research to the heart of the horticulture.  The challenge took already place on 27 March, so there was much time left to get a team of students.
Luckily we managed to gather a group of 6 excellent students from Leiden, Delft and Erasmus university to work on the challenge. On 27 March they worked the whole day on the assignment of GroentenFruitHuis in Zoetermeer. Michiel Roelse, operational manager at the top sector horticulture & materials (TKI Tuinbouw en uitgangsmaterialen)  who initiated this challenge, was there as well to answer questions and help students if needed.
The challenge
GroentenFruitHuis wanted to know if the current measurement system for measuring the environmental impact of crop protection agents is still sufficient. Their research question was: How to define and measure environmental impact related to the use of crop protection agents to secure sustainable food supply from producer to consumer?
The 6 students were ready to take up this challenge. This challenge was also a test for the Greenport Hub: would both parties (students and stakeholders of the horticulture) be satisfied? Was the questions challenging enough? Were the students prepared to take up such a complicated challenge? Were they able to understand the needs of the company?
'It was more than I expected', says Michiel Roelse, when I asked him about the results of the day.
'It was the first time we organised such an event, where students had to work out an assignment from one of the companies of our network. But it turned out to be a great success. The students really listened to us, asked the right questions to get a better understanding of the needs underlying the research question. They worked independently on a solutions and were able to explain us their findings. It was a first time for me to work on such a challenge with students, but I want continue doing this.'
Iris Hameleers, will present their findings during the yearly network event of horticulture sector on 3 April!
Iris Hameleers (MSc student industrial ecology Leiden/Delft)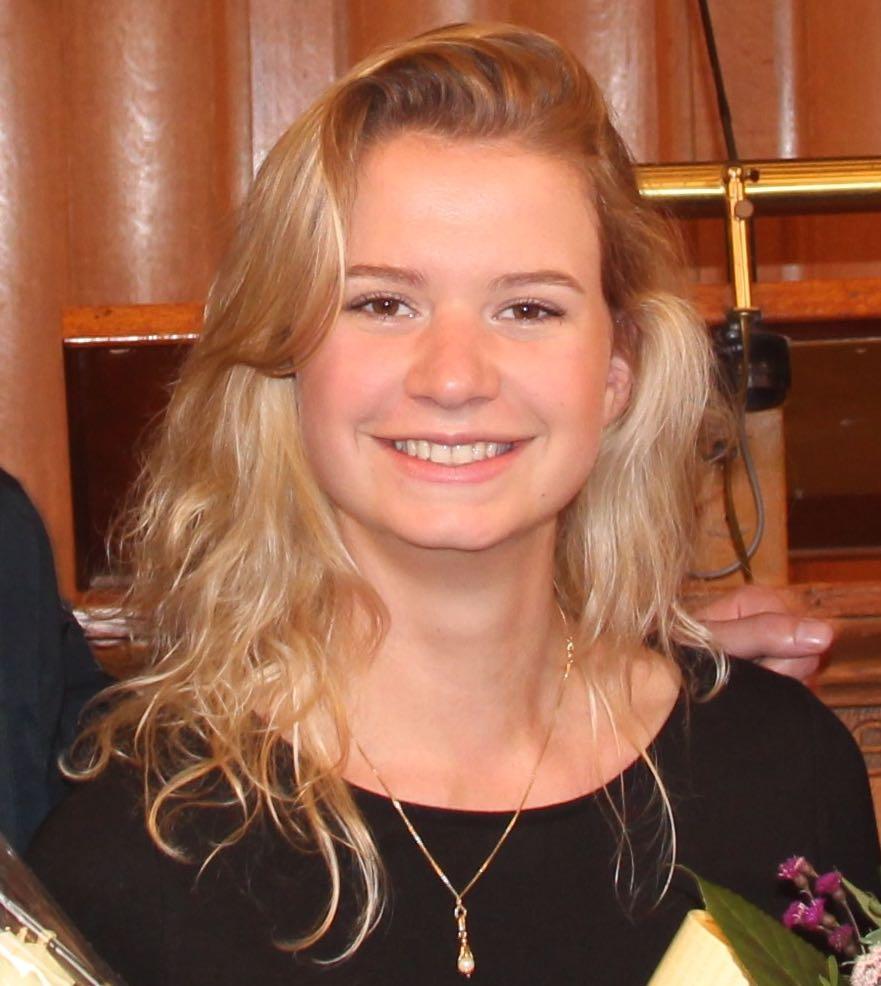 'This specific case concerning crop protection agents gave me a new perspective on the whole agricultural sector. It also provided me with hands-on experience concerning problem formulation and solution creation in a company setting. It was an interesting and interactive day, which was really enjoyable!'
The Greenport Hub is one of the three Knowledge and Innovation Hubs of Centre for Sustainability. In our hubs we connect students with relevant master thesis assignments directly connected to stakeholders like companies and local governments. If you want to join the hub as a student or as an organisation, click here.