In the Netherlands, large horticultural clusters where plants, trees, flowers, flower bulbs and vegetables are cultivated, are referred to as greenports. Europe's leading greenport, the largest horticultural sector in the world, is based in Zuid-Holland. The sector plays an important role in global challenges around sustainable food production. In the coming years, this sector has the ambition to become world leading in solutions voor global challenges in field of food, health, climate, energy and sustainability.  (source: www.zuid-holland.eu)
---
More Information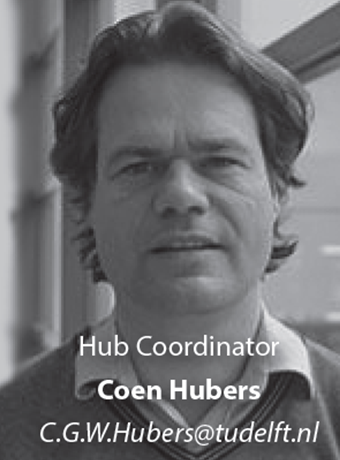 "The Greenport Hub is the link between the three universities and the horticulture in Zuid-Holland. There is an increasing demand for save and nutrious food and a continuous pursuit of making food production more sustainable. Technical and scientific advancement in the Netherlands can help in the goal attaining food security."
Interested? Contact Coen Hubers - C.G.W.Hubers@tudelft.nl
Location: World Horti Center Naaldwijk

Research Themes
The challenges around food security food security and a healthy society, result in the following research themes:
Digitalisation and innovation in the horticulture sector
Food and wellbeing: healthy nutrition to feed a growing world population 
The contribution of the horticulture sector to a bio-based economy
Sustainable urban deltas for food security in the world 
What can you expect as a student?
Research cases that are directly connected to real sustainablity challenges from companies
Access to the network of the Topsector Horticulture (TKI TU). 
Bi-weekly meetings with you fellow hub-students and the coordinator. 
Excursions and guest lectures.