From February - July 2022, we are running the first Interdisciplinary Thesis Lab on 'Circular Aviation'. We are working with 9 enthusiastic LDE master students with a background in: Aerospace engineering, Governance of Sustainability, Engineering and policy analysis, Industrial Ecology, Ethics, and Industrial Design Engineering. The findings will be made available in practical solutions for the aviation sector. 
Challenge: What can the circular economy mean for sustainable aviation? 
The aviation sector has made important contributions to society and the world economy over the past century. However, as air traffic has grown, so has its environmental impact. The aviation sector is one of the fastest-growing sources of the greenhouse gas emissions driving global climate change.  
Looking to the future, a life-cycle approach needs to be taken to reduce the overall aviation environmental footprint. This means considering materials, production and manufacturing (in addition to emissions during operations), while maintaining airworthiness and safety, while keeping an eye on convenience. The concept of circular economy promises opportunities for sustainable aviation: reusing and recycling End-of-life (EoL) aircraft components and materials, reducing and valorising waste during flights and in ground infrastructures (food, packaging, municipal solid waste, construction and demolition debris), reducing energy, water and raw material consumption. 
In this lab, we ask the question: What can the circular economy mean for sustainable aviation? We collected challenges the aviation sector faces when it comes to sustainability. This lab gives you the opportunity to explore these challenges with the guidance of experts in the field. The aim is to recommend solutions for these stakeholders, contributing directly to a more sustainable aviation.  
Subtopics for master theses 
The lab is structured around a main question: To what extent is circularity a solution towards net zero-emission aviation? The following sub questions form the basis for individual thesis research projects:
Electrification of aviation requires specific materials, most of them classified as critical raw materials by EU regulations:

a.  What critical raw materials are used and what quantities are needed for a full electrification of aviation? What is the environmental impact of this transition?

b. Circularity could ensure the necessary material supply by supplementing primary materials with secondary raw materials. But what regulations and business models are needed for this to happen?
 
What are the obstacles towards widely achieving circularity (e.g. as outlined in AFRA aircraft end-of-life best-practice guidelines) and how can they be overcome in the present situation and in the future? 
Circular design frameworks, approaches and practices have been developed in other industries. How can lessons learned in other industries be adapted and transferred to the aviation industry? 
The aviation industry already makes extensive use of repairing and re-manufacturing, which are crucial components of circular economy systems. How can repair and re-manufacturing procedures used in aviation be adapted and transferred to other industries? 
Airframe design pushes weight-saving to the extremes. Circular design may add weight instead of reducing it. But how much? And in view of a full life-cycle, what is better? How much weight can be added to achieve a circular aircraft? 
What is preventing individual aviation stakeholders to cooperate as a cohesive system?  What non-technical solutions can be proposed to facilitate cooperation across organizations and the aviation supply chain towards sustainable aviation?  
What obstacles exist within the aerospace engineering technical mindset that prevent the implementation of more sustainable or circular practices? How could the education of engineers be developed? 
What new perspectives does focusing on circularity bring to the aviation sector? Where are the tensions between net zero-emissions and circularity? 
9. Open assignments
NB: You can find a PDF with an elaborated description of each of the assignments at the bottom of this webpage.  
---
Commissioner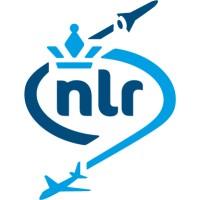 About NLR 
NLR is the connecting link between science, industry and government for the aviation sector. It aims to make aerospace more sustainable, safer, more efficient and more effective. The challenges in aviation are always greater than the possibilities of today. Only the continuous connection of an in-depth understanding of customer needs with leading knowledge and research facilities enables rapid innovation. NLR is directly involved in the development of more fuel-efficient engines, lighter aircraft, quieter landing procedures, the use of biofuels and hybrid and electric flying.