Centre for Sustainability Students: our student community
CfS Students is a fast growing student community open to students from all three universities. It is a student-led initiative across disciplines, bringing together students from different backgrounds, promoting collaboration and making the need for interdisciplinary thinking apparent.
Make sure to check out our education page to get informed about all educational opportunities, varying from MOOCs, Bachelor and Master programs.
What we do!
We inform and connect students by being the spotlight for Circular Economy (CE) activities in Leiden, Rotterdam and Delft and support Circular Economy initiatives coming from associations, theses, education and projects.  Additionally to that, we organize CE activities such as talks, symposiums, excursions, workshops, challenges and networking drinks focusing on attracting students from all three universities. With these events, we aim to highlight collaboration and interdisciplinary application. The CfS Student community is a place where students with interest in Circular Economy can find inspiration and support to further develop CE together. 
Stay informed
Want to stay up to date on Circular Economy? You can sign up for the LDE Centre for Sustainability Newsletter or like our Student Community Facebook page, where we daily share interesting articles and videos and keep you updated about interesting events at your university!
Get involved
Want to get involved? We have several opportunities:
Become a part time board member of our Student Community. We recruit one new part time board member from every university in March and September.
Participate in one of our events. These are communicated through Facebook.
We have gathered all circular economy related activities that you can do at Leiden, Delft and Erasmus University in our circular economy map. Have a look to see if there's anything in your interest!
Any other thoughts? Just send us a message via email or Facebook and we are happy to meet you at one of the universities!
Current Board Members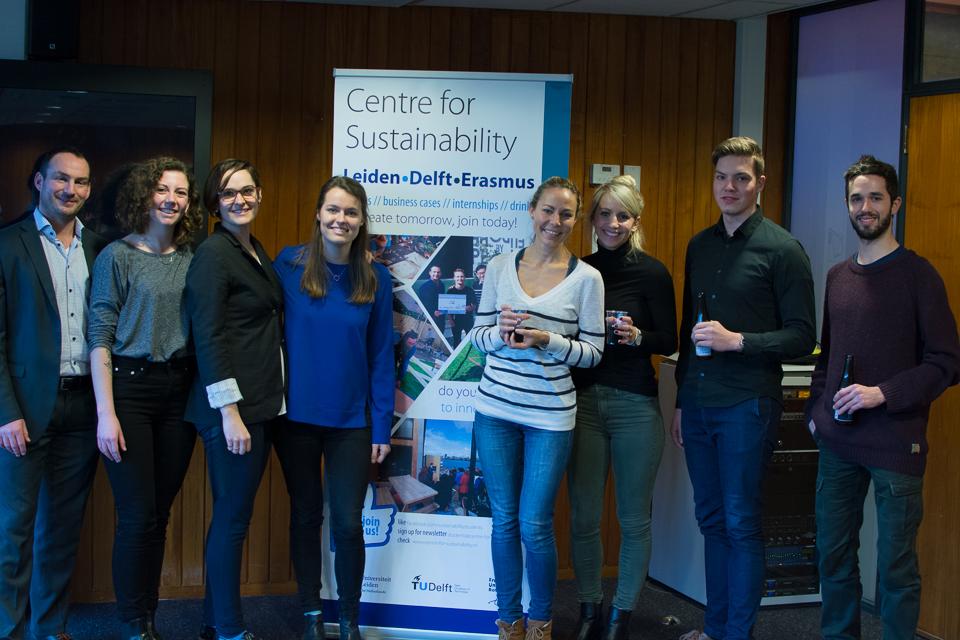 Leiden
Alex Colloricchio, Master student in Industrial Ecology | Leiden and TU Delft Universities 
Kiki Klerks, Master student in Industrial Ecology | Leiden and TU Delft Universities 
Delft
Nena Bode, Master student in Industrial Ecology | Leiden and TU Delft Universities 

Ciara Cronin-Albert, Master student in Industrial Ecology | Leiden and TU Delft Universities 
Erasmus
Wouter Hollander, Master student Business Information Management | Erasmus University
Richa van Zoelen, Master student Global Business & Sustainability | Erasmus University
Jozien Ripping, Master student Marketing Management | Erasmus University